Party for a good cause!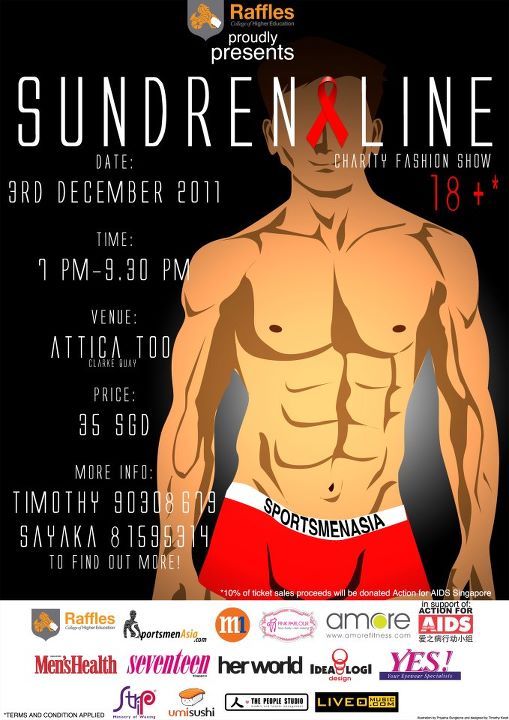 Tickets for SUNDRENALINE are on sale at Raffles Design Institute for SGD$35 each from 23rd November 2011. Limited tickets may be available at Attica on the event day. Each ticket shall entitle the guest to one complimentary drink at Attica.
See you! I'll be there!