I decided to try light colored lenses this time!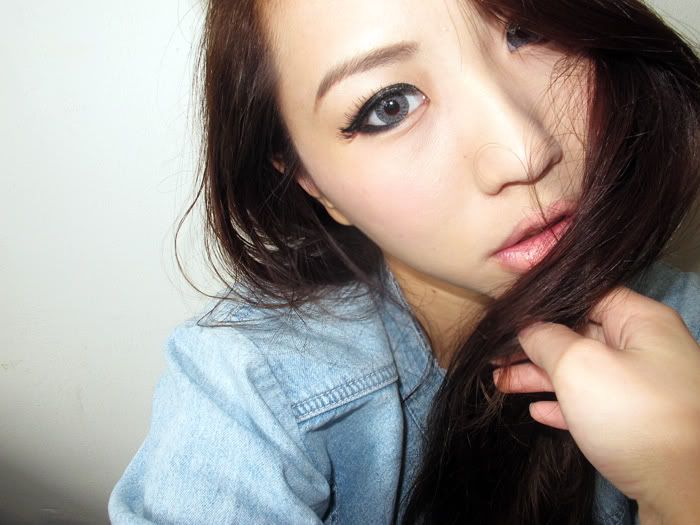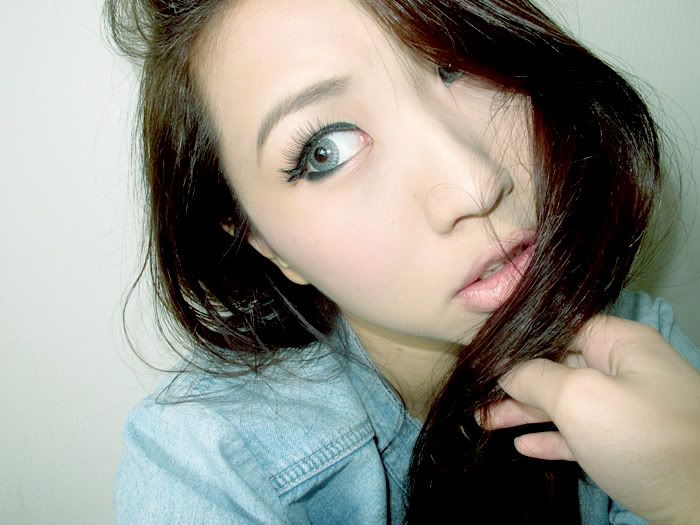 I'm wearing GEO MAGIC TRI SERIES CM-955 from
EYESATION
. If you like light colored eyes, try the Tri Series! :)
Eyesation
is currently
the only licensed company selling GEO lens
. They are approved to import and distribute lenses to Optical Shops by HSA!
To provide more convenience for you girls,
Eyesation
has 8 shops selling GEO lenses (you can no longer purchase them online as it is banned)!
YISHUN
Honour Optical Contact Lens Centre Pte Ltd
Blk 925 Yishun Central 1, #01-213
Singapore 760925
At Yishun Central beside SHOP N SAVE

ANG MO KIO
Vision Image Optical Centre
Blk 709 Ang Mo Kio Ave 8, #01-2591
Singapore 560709
At Ang Mo Kio Central near Ang Mo Kio MRT Station

HOUGANG
Teck Yew Optical Co
Blk 204, Hougang Street 21, #01-127
Singapore 530204
Near Kovan MRT. Beside Heartland Mall

SENG KANG
Eyecandy Optical Pte Ltd
Blk 437 Fernvale Road #01-04A
Singapore 790437
Opposite Fernvale LRT Station

QUEENSWAY
Optics Today
1 Queensway, #01-51
Queensway Shopping Centre
Singapore 149053
At Queensway Shopping Centre

QUEENSWAY
Tomorrow's Optics
1 Queensway, #01-44
Queensway Shopping Centre
Singapore 149053
At Queensway Shopping Centre
CLEMENTI
Eyezbox Optics
Blk 447, Clementi Av 3, @01-199
Singapore 120447
At Clementi Central near Clementi MRT Station

TAMPINES
Vision Style Optical & Contact Lens Centre
Blk 513 Tampines Central 1, #01-156
Singapore 520613
At Tampines Central near Tampines MRT next to Tampines Interchange. A few units away from MacDonalds
The
website
is for viewing only!
All Singapore Customers is required to order and purchase the lenses from the optical shops as it is regulated by Singapore Authority. It may not be as convenient as purchasing it directly from an online store but it's safer! Plus you won't get your degree wrong! By buying from the optical shop, we can ensure that your eye is well taken care of by the eye care professionals at the optical shops!
Eyesation
will be having a promotion!
Buy 2 pairs of Princess or Café MIMI lenses at SGD$40!
( U.P : SGD$46).
** while stock last!
It's better to stock up on your lenses! For me, i buy at least 4 boxes everytime i visit an optical shop! Cannot imagine having no contact lens! I'll feel so ugly!! Hahaha.
----------
Smoochiezz
Look #1...
Look #2...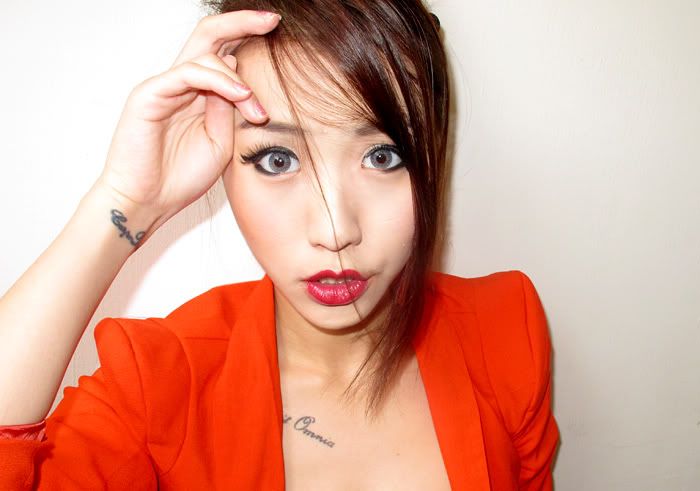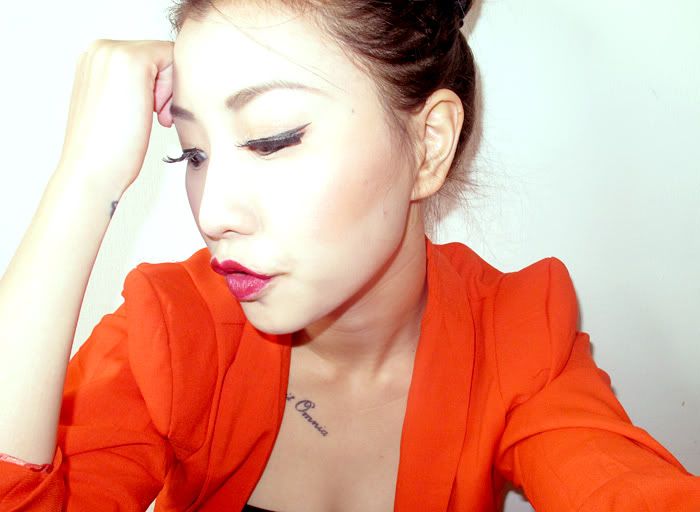 Recently, there's been a big hoo-ha over the authencity of Smoochiezz's products.
Being a fan of
Smoochiezz
, i would've been so devastated if the rumours were to be true!
FORTUNATELY....
Smoochiezz
cleared all my doubts by coming up with this post...
Please read both posts by Smoochiezz,
PART ONE
PART TWO
(with video of them going to M.A.C to authenticate their product)
Hope a bunch of you feel relieved already!
So yes girls,
Smoochiezz
carries AUTHENTIC M.A.C PRODUCTS. :)
Here're some great stuff i bought from Smoochiezz recently (for those that i think are not good, i won't blog about it so all the ones below are products which i personally think are good.)!
DUO Eyelash Glue $12 (
BUY!
)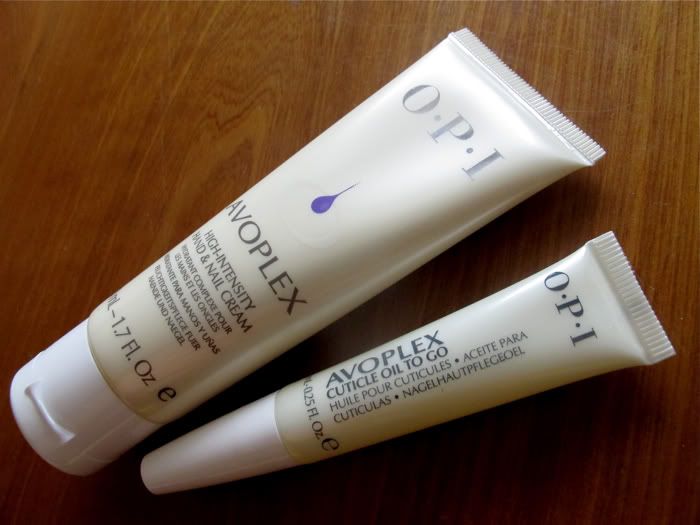 OPI HAND CREAM! I love love love hand cream and this is one of the best hand creams EVER. I'm obsessed with keeping my hands soft and moisturized! Hehe. (
BUY!
)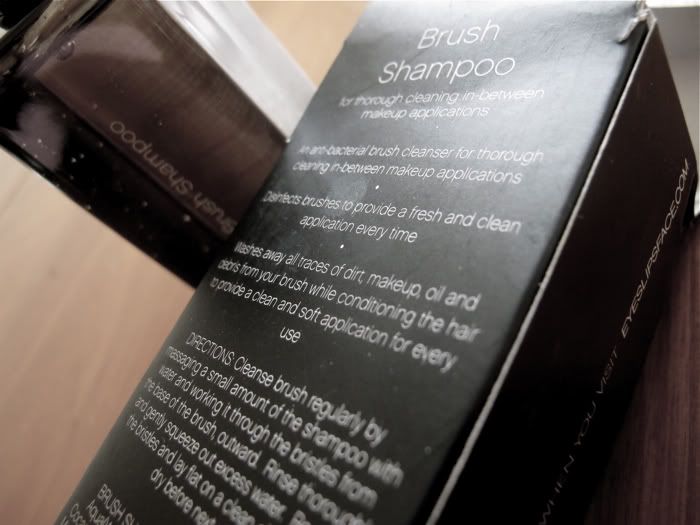 Brush Shampoo. It is SUPER important to keep your brushes clean! This is to prevent break outs etc.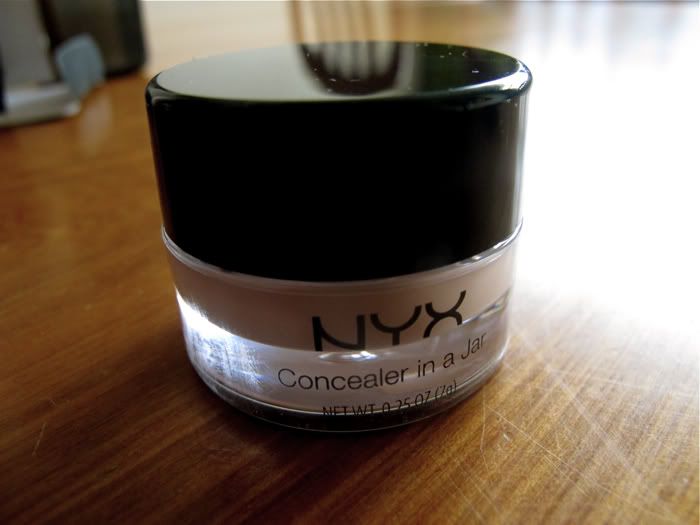 NYX Concealer Jarin LIGHT 02 $9. The coverage of this concealer is great! (
BUY!
)
Eyeliners! Both are equally good so it's whether you like the crayon type (dry) or marker type (wet)?
NYX Skinny Eye Marker $12 (
BUY!
)
Lancome Eyeliner $16 (
BUY!
)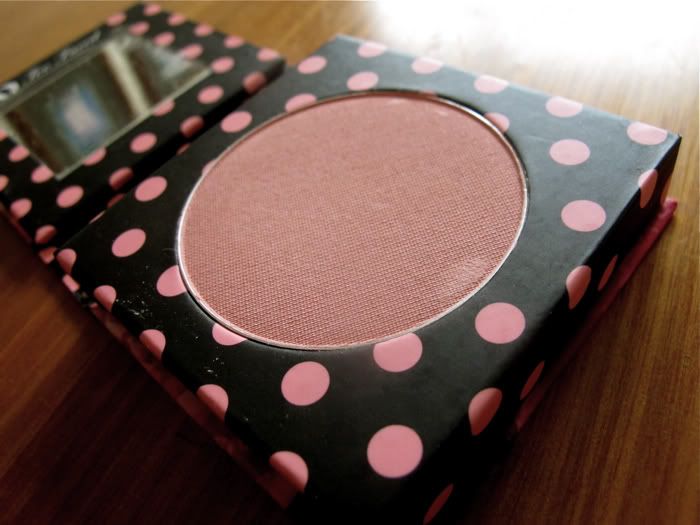 Too Face Blusher $20 (
BUY!
)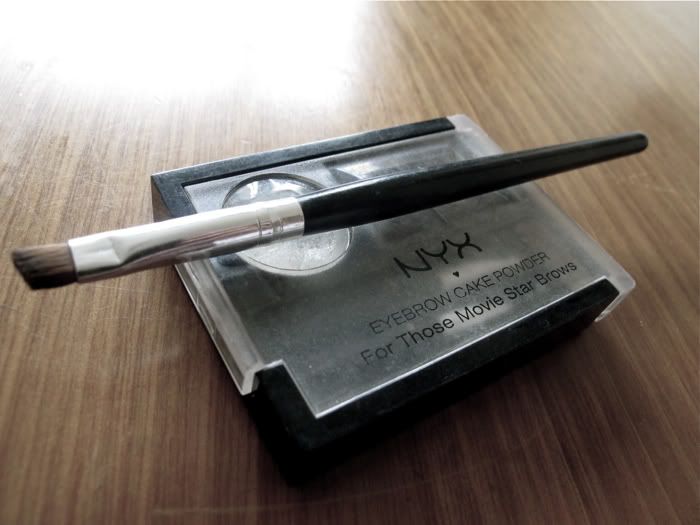 Eyebrow Cake $8 (
BUY!
)
NYX Matt Lipstick in Nude & Pale Pink $11 (
BUY!
)
Red Lipstick (seen above), NYX Round Lipstick in Snow White $6 (
BUY!
)
Smoochiezz also carry Nail Polishes! Christmas is around the corner and here are some colors i'd like my nails to be in for Christmas...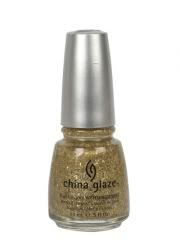 China Glaze - Blonde Bombshell (
BUY!
)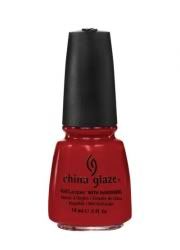 China Glaze - Winter Berry (
BUY!
)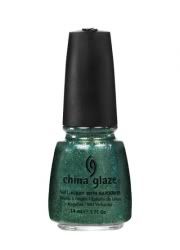 China Glaze - Glittering Garland (
BUY!
)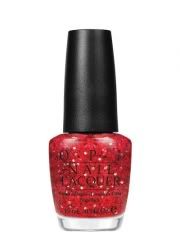 OPI - Gettin' Miss Piggy With It (
BUY!
)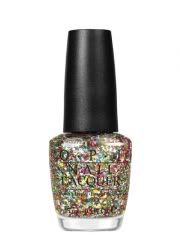 OPI - Rainbow Connection (
BUY!
)
I also think Nail Polishes make a great X'Mas gift! Not expensive also! :)
For more stuff, visit
http://smoochiezz.com/index.php?route=common/home
Or go to their warehouse located at
41 Toh Guan Road East
ADL Building #08-03
Singapore 608605
Time : Mon to Fri - 10am-7pm, Sat, Sun and PH 12pm-6pm
Telephone: +65 6899 2450
p.s Click "BUY!" to get directed to the product page!!
p.s Also, TONS OF ADVERTISERS THIS DECEMBER! LOOK TO YOUR LEFT!
Have fun shopping, Dolls! x