I know some of ya'll are expecting some halloween post right? Sadly, i didn't celebrate Halloween this year. :( No fun and crazy pictures. Sigh. Was too heart broken last week. But it's all good now! I think? Haha. There'll always be ups and downs in life so yeah.....
ANYHOOOOOS,
On Sunday, i had lunch at Hatched!
Located at Evans Road. It's really near the Botanical Gardens.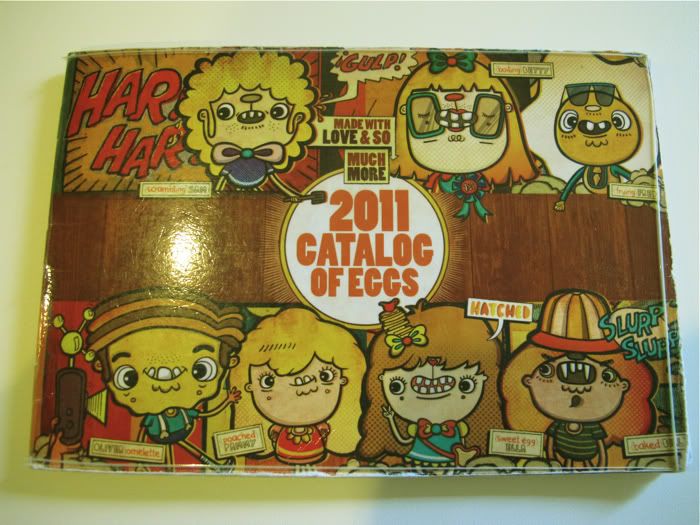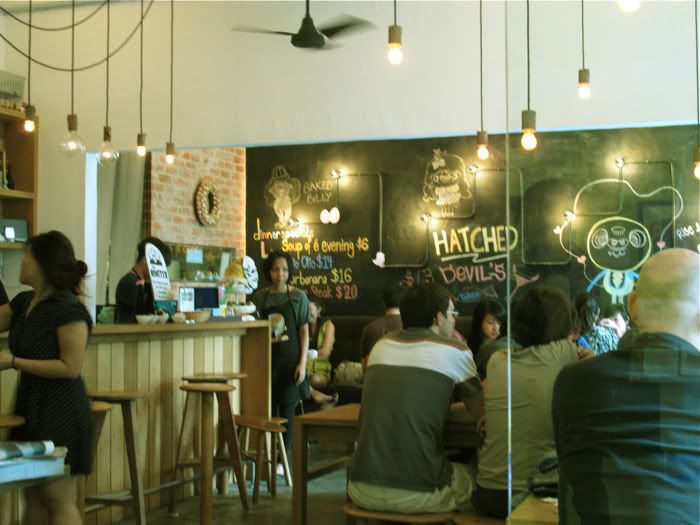 If you love eggs, YOU'LL LOVE HATCHED! It's THE PLACE for egg lovers! Find all kinds of eggs....boiled, scrambled, poached, fried? Goodness, I love it all!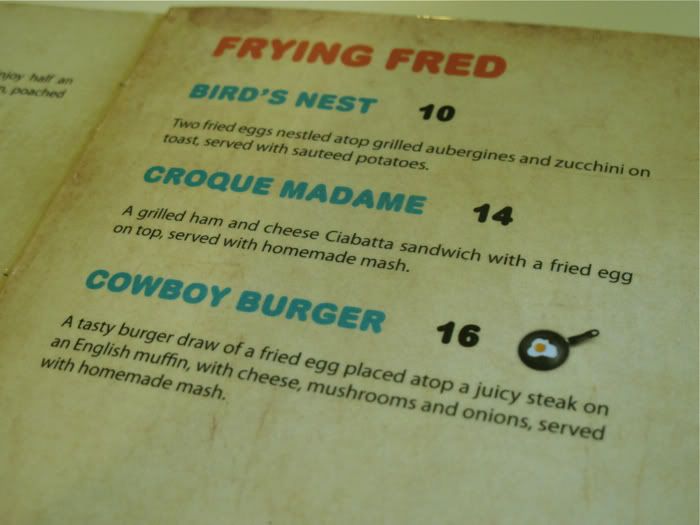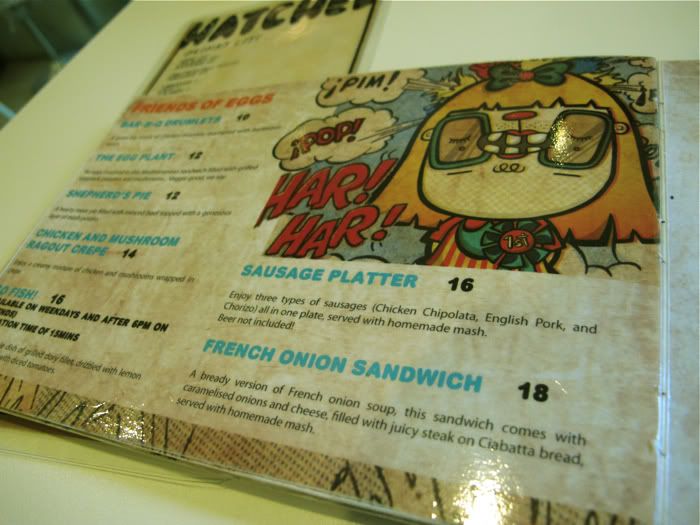 When i looked at the menu, i reeeeally didnt know what to order cus everything sounds so gooood. Unfortunately, i was not feeling so good that day so my appetite wasn't there.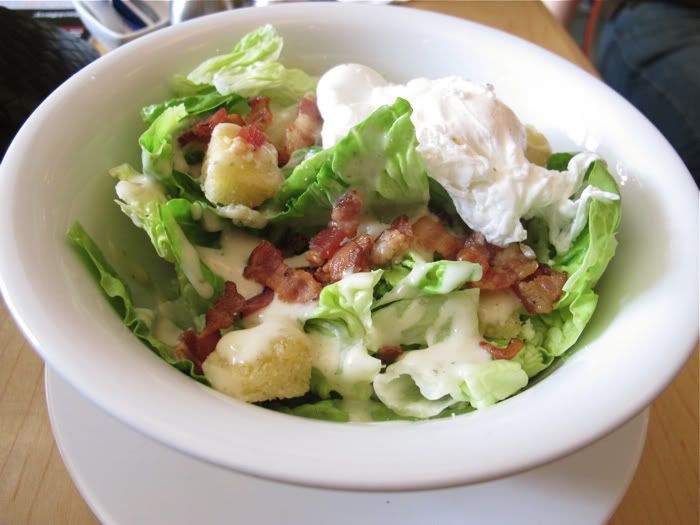 Just had a
Caesar on The Run
. It's Caesar salad with a poached egg. Bacon + Eggs....best combination!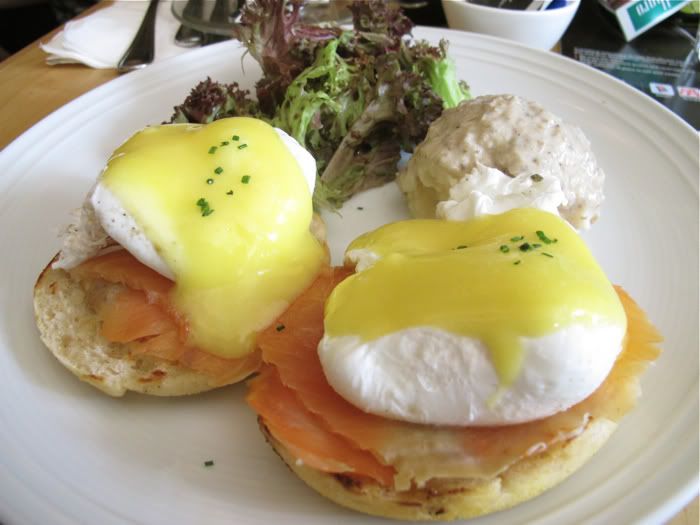 My bf had the
Smoked Royale
. Which he loved a lot! I had to try it after he exclaimed and i actually sorta overcame my fear of fish (ever since Tokyo's fish market) and tried it. And indeed, it was good!
Quite a wasted trip for me as i wasn't feeling well that day so i didn't order much. I'm going to go back there reeeal soon. I looked over to the other table and their Sir Benedict looked SO DAMN YUMMY. I heard a lot about the Sir Benedict when i went thru online reviews before i headed to Hatched. I cant wait to go back to try that!
And not to mention their desserts.....sounds yummy!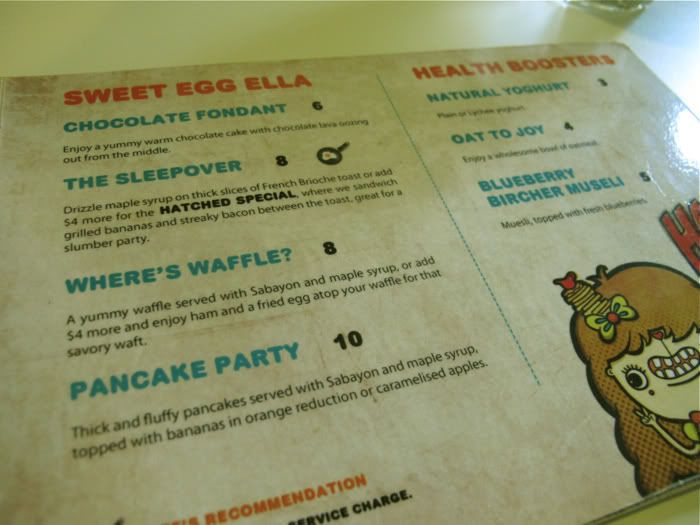 Hatched
Address: 26 Evans Road, #01-06 Evans Lodge, Singapore
Tel:
+65 6735 0012
Opening Hours
Sun–Thu: 8am – 10pm
Fri–Sat: 8am – 11pm
(Closed on Mon)
Outfit of The Day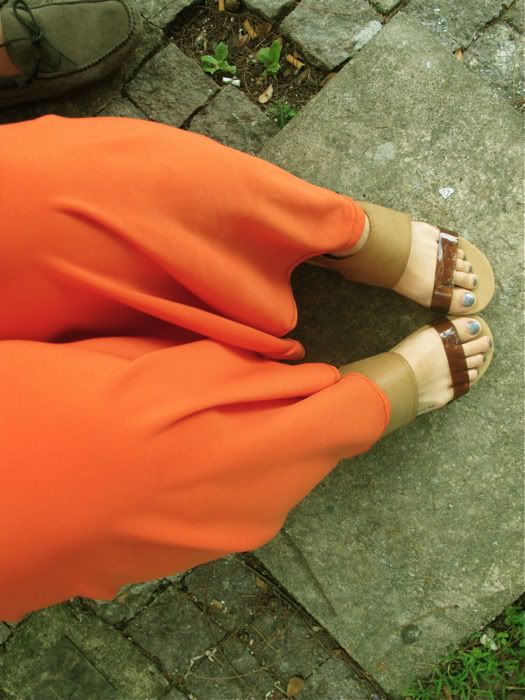 p.s Brand new month means new advertisers at the left side! CLICK AWAY~~~ :D