Last week, i bought a bunch of make up!
Lotsa picx of me below. Hmm....enjoy? Hahaha.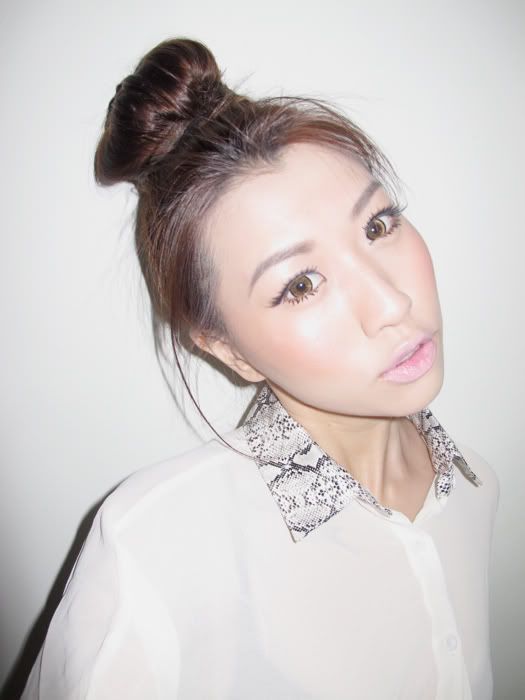 Concealer:
NYX Concealer Jar
and it's pretty good! It's only $9 some more! Hehe.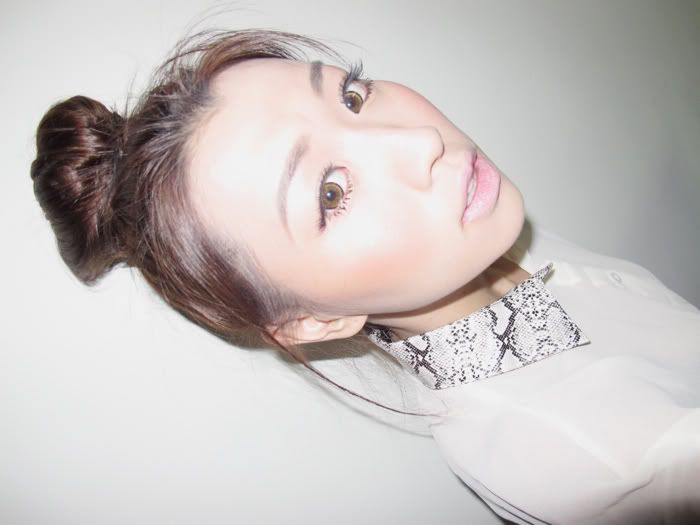 Blusher:
MAC POWDER BLUSH in PeachyKeen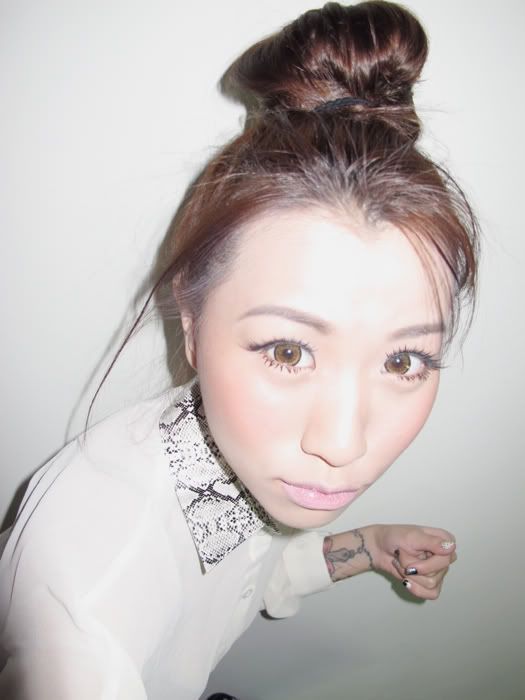 Foundation:
MAC STUDIO FIX POWDER PLUS FOUNDATION $29.50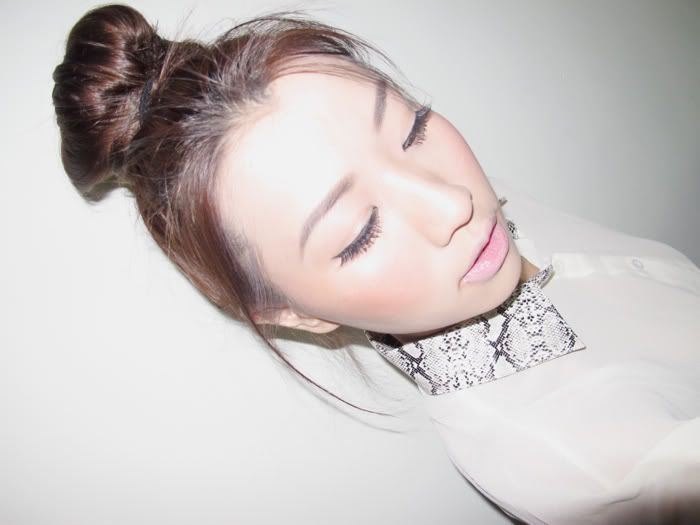 Eyeliner:
LANCOME LE STYLO WATERPROOF : LONG LASTING EYELINER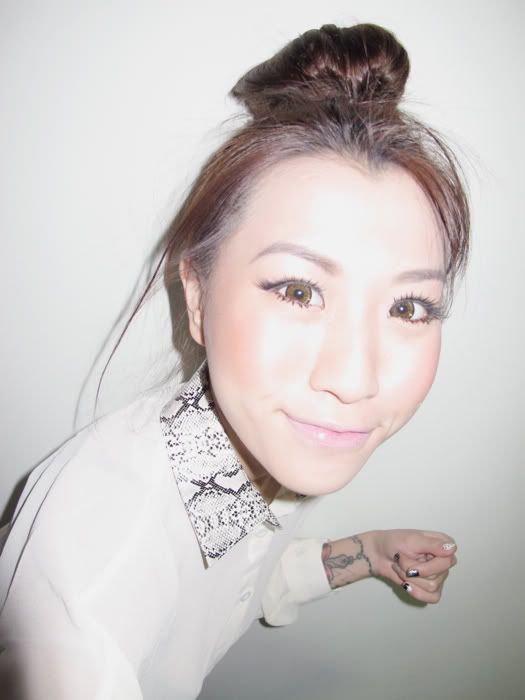 Brows:
NYX EYEBROW CAKE
in Dark Brown ECP02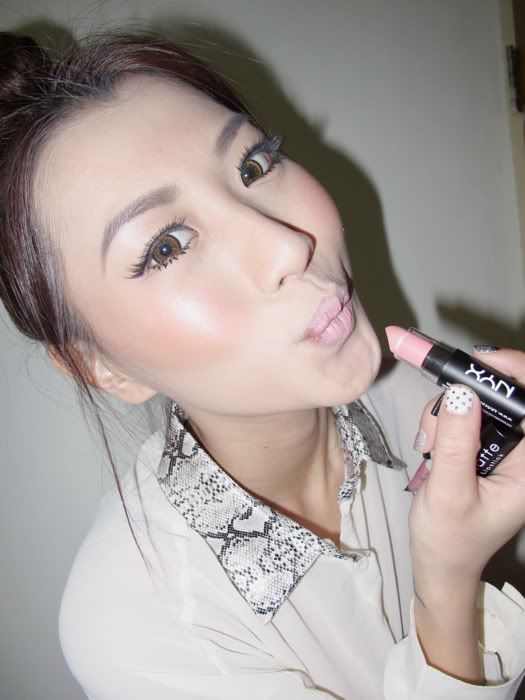 Lipstick:
NYX MATTE LIPSTICK $11
in PALE PINK MLS04
I also dapped a lil but of gloss on my lips....i dont like lipgloss though :x i actually removed it after taking the above photos haha. But if you like, they have
tons of lip gloss
!
A few post back, a lot of ya'll asked me what bronzer i'm using on my cheeks. Well, i'm using...
NYX TANGO WITH BRONZING POWDER in TWBP02

, $18.
p.s you can click on the product names and you'll be directed to product page straightaway so you can just add to cart and check out :)