Just did the OXYGEN WHITENING & RADIANCE TREATMENT for my face. I don't really face that much pimples and blackheads anymore however, radiance isn't there. Thanks to facing the sun everyday, i am also not that fair anymore! :(
The whitening and radiance did help A LOT. This is me with no make up (no tinted moisturizer, sunblock, BB cream...nothing!).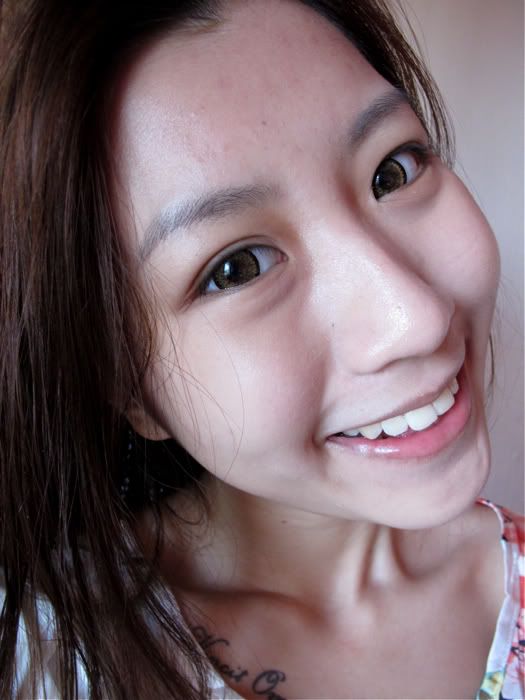 My skin looks so clean and bright right? :)
Then this is me with make up....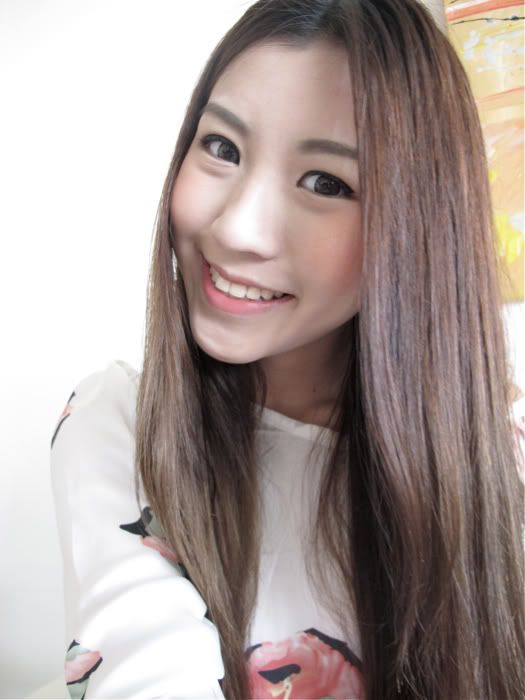 See how smooth my face is? I only applied minimal foundation but it looks like i piled on a lot cus it's so even right? Make up glides on easier on a smooth surface. I know make up does wonders and can cover your flaws and etc. Still, make up looks better on a clean face no matter what. Sometimes you just can't cover certain pimples!

The ingredients used for the treatment i did are: Hyaluronic Acid + Glycosyl Trehalose + Ascorbic Acid + Butylenen Clycol + Arbutin + Natto Gum. The cocktail i used is one of the best! Beauti Instinct is always coming up with better cocktails. :) Much more expensive compared to the previous cocktails i used, but results are really the best and lasts longer.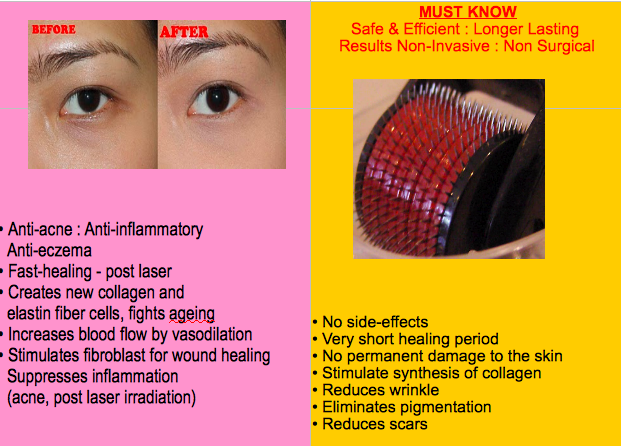 1 for 1 when you bring a friend!
So if you go with your friend (your boyfriend also can!), both of you can split the cost and it'll cost only $169/person!
FOR EVEN MORE EXCELLENT RESULTS, REQUEST TO USE TOGETHER WITH ECO2 GEL MASK!
Here are the benefits of the mask...
• Anti-eczema
• Anti-acne : Anti-inflammatory
• Fast-healing – post laser
• Increases blood flow by vasodilation
• Creates new collagen and elastin fiber cells, fights aging
• Stimulates fibroblast for wound healing supresses inflammation
(acne, post laser irradiation)
The above promotion is only for OHSOFICKLE READERS so please mention you're a reader of Ohsofickle to enjoy the promo. THE ABOVE VTINES PROMO IS ONLY VALID TILL END OF FEB!
Also, if you wish to do any other treatments, mention Ohsofickle to get 30% off. :)
Make an appointment ASAP :)

Beauti Instinct
545 Orchard Rd #03-14 Far East Shopping Centre (the one beside Hilton Hotel)
Tel: 67339149
Opening Hours: Monday – Saturday 11am to 8pm

--------
And after getting your face fixed, you might want to visit Revive Wellness for a WAXING SESSION. Been wanting to blog about this for quite some time already cus a lot of people asked me how i remove my hair down there.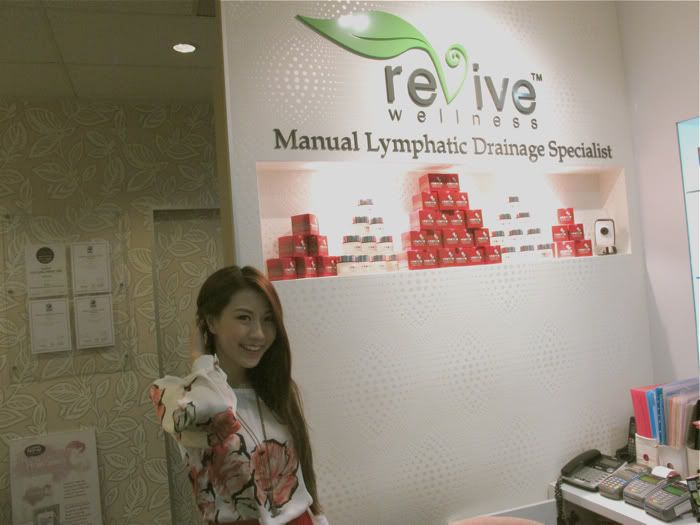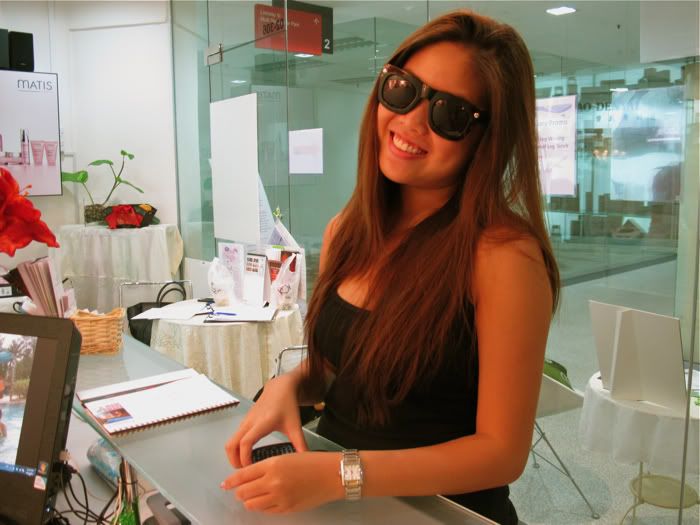 Did a B. Wax with Chrissy!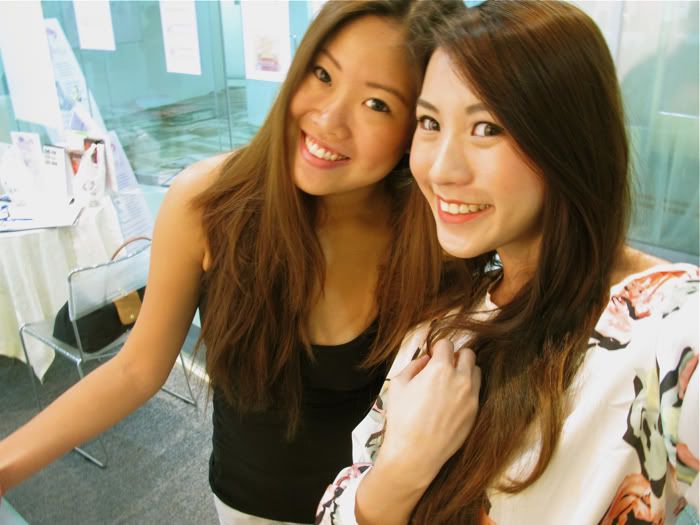 GIRLS, YOU SHOULD NOT HAVE HAIR ANYWHERE BELOW YOUR HEAD. It is not pretty at all. Not on your arms, not your legs, not your armpits and most definitely not down there. A girl's skin should be soft and smooth to touch! :D
I did the Signature Princess Brazillian Waxing and the Half-Arm & Leg Waxing!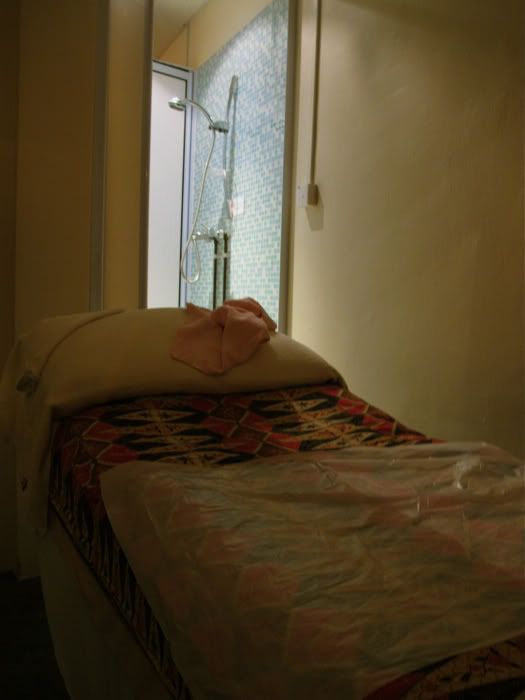 I LOVE THAT THEY HAVE A SHOWER AREA! Super hygenic! I know of a lot of places without the shower. It's so disgusting....making the person waxing you touch and face your dirty *toot*.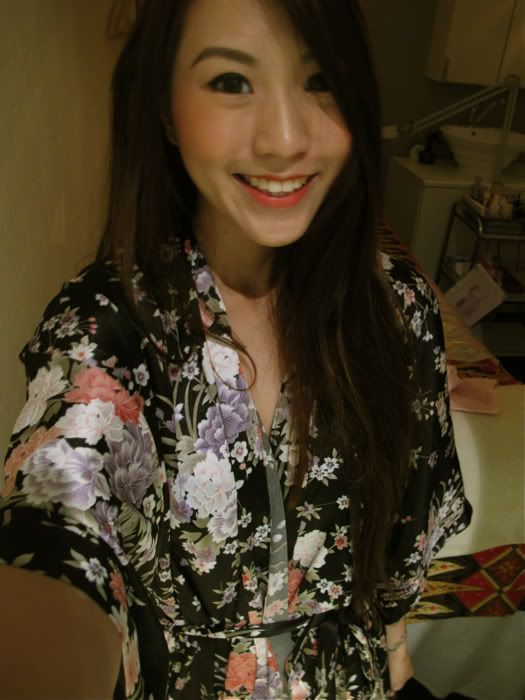 I just had to cam-whore in the kimono! Hehe.
For the Princess Brazilian Waxing, first the lady will remove all the hair there, followed by a whitening mask. YEAH I'M SERIOUS....MASK....FOR YOUR *TOOT*.
Quote "Ohsofickle/Tammy" to try the Princess Brazilian Waxing for $68 only (Usual Price: $118)! If you do not need the mask & etc, then you can just do their Signature Brazilian Waxing for $38. So much cheaper than most places out there. Only for my readers! :)
I am not a very hairy person, THANK GOD. Still, i wax my arms & legs occasionally because waxing removes a layer of dead cells from the surface of the skin! Like exfoliating the skin!
However, i do have to wax my down there every 3-5weeks. There are many different ways to remove hair! You can wax, shave, hair removal cream/scrub, epilate or pluck (if you have that little hair, or a lot of time to waste)! The best option is still waxing though. Why?
Here are some benefits of waxing...


1. The hair that grows after waxing is of a finer and softer variety, not rough and hard as after shaving. And the really good thing is - waxing does not cause an ugly stubble as seen in just a day after shaving.

2. In contrast to other methods of hair removal like hair-removing creams and shaving, waxing does not cause cuts, pigmentation, or badly smelling skin. No harsh chemicals are present in wax, so, the skin is saved from their damaging effect.

4. Waxing removes hair from the root, so it takes a longer time for hair to grow again- anywhere from 3-8 weeks, depending on the individual speed of hair growth. This means your hair free, smooth skin lasts much longer and you can go for that holiday on the beach and bask in the glory of your enviably smooth and glowing skin without having to worry about body hair showing up in the meantime.

5. After repeated sessions of waxing, you will notice a much sparser hair growth, and hair growth may even stop eventually. In contrast, shaving stimulates hair growth, because it removes hair at the surface only, not at the root.
Removing body hair by waxing is becoming so popular that even men are getting their bodies waxed in increasing numbers.
6. Waxing leaves the skin soft, smooth and rejuvenated because it also removes a layer of dead cells from the surface of the skin, and thus, indirectly serves the function of exfoliating the skin as well.

Revive Wellness location:
(The Plaza is located behind Park Royal Hotel - Beach Road. Just a stone throw away from Haji Lane!)
7500A Beach Road
The Plaza #02-306/307
Singapore 199591
Tel: 62968809 (Call to book an Appointment!)
Once you've settled the above, make sure you have a pretty dress!
AND YOU'RE ALL READY TO IMPRESS YOUR VALENTINE. :)
p.s i'm featured in T.I,C! What an honour! I don't really see myself as a "fashion blogger" and not that suitable to be part of that list with the other amazing bloggers man. Check the post out
here
.