HELLO!!!
I am back! Decided to quickly upload the pictures as i am gonna be swamped with work tomorrow and won't have any time to blog. Blog has been dead for quite a few days, it'll be great to revive it with a great post! Man, i really didn't get to go online for 4 days at all....which made me soooo uneasy! But it was definitely a good break from work. I am now super ready to get my ass back to work!
Also a little glad to be away from all the food. I believe i ate too much! It was quite an experience to have buffet for breakfast, morning tea, lunch, afternoon tea, dinner, supper.....EVERY SINGLE DAY. HOW AWESOME IS THAT?! :D
My bf and i got the balcony class room and i am so thankful because for the normal room, all you get is a small tiny round window. Which looks really sad cus you can't enjoy the sun and breeze at all.
Sleeping when the ship is moving is a weird feeling though. I had a terrible sleep the 1st night. All the vibrating was scary and made me so paranoid.
Pictures!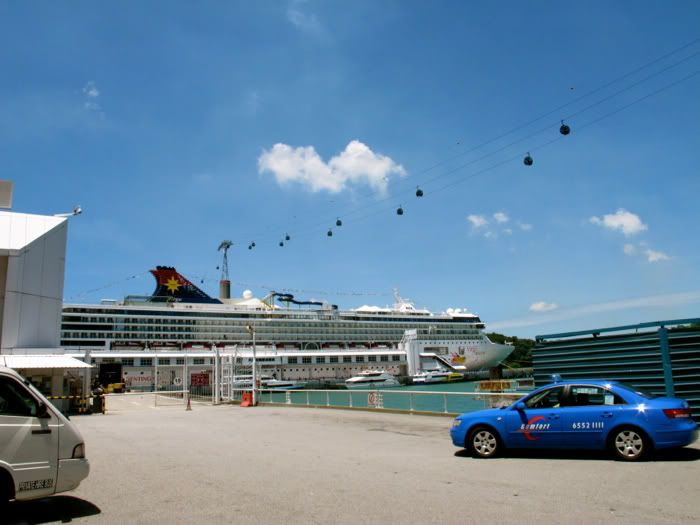 Got topless show all can? Haha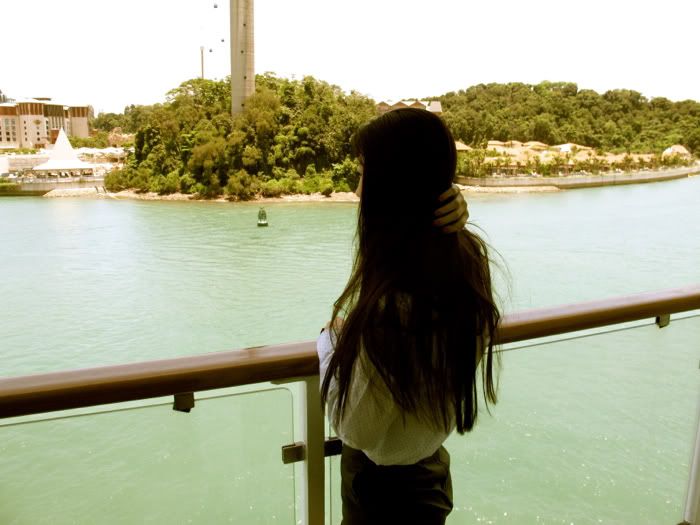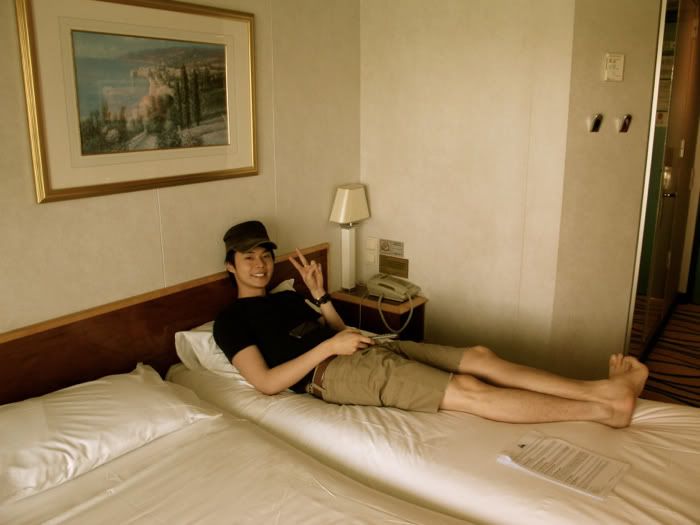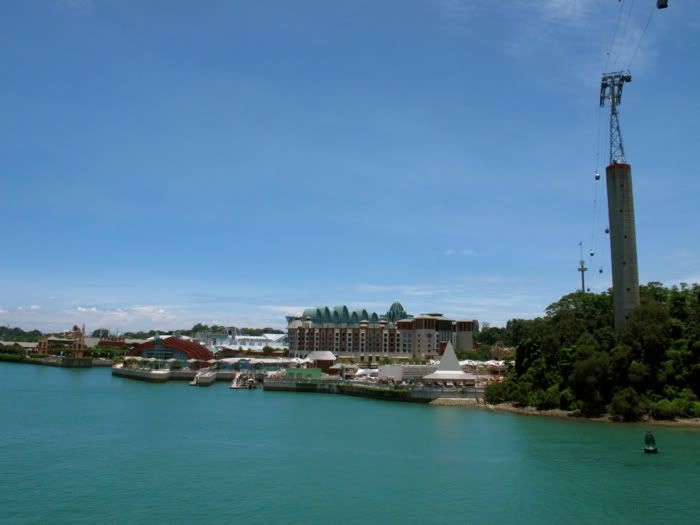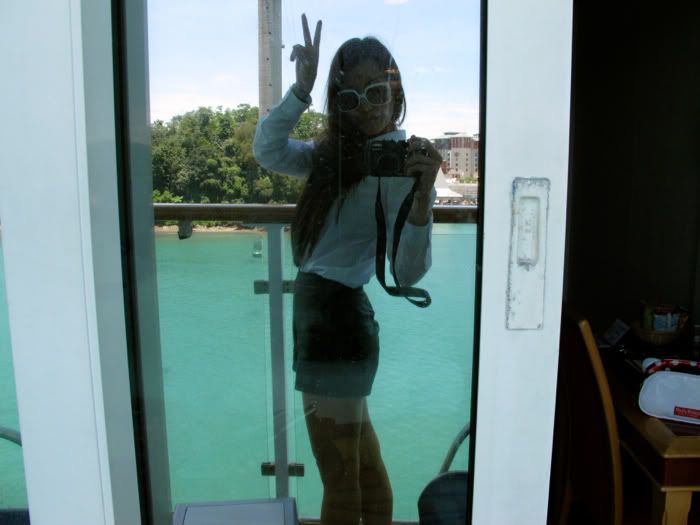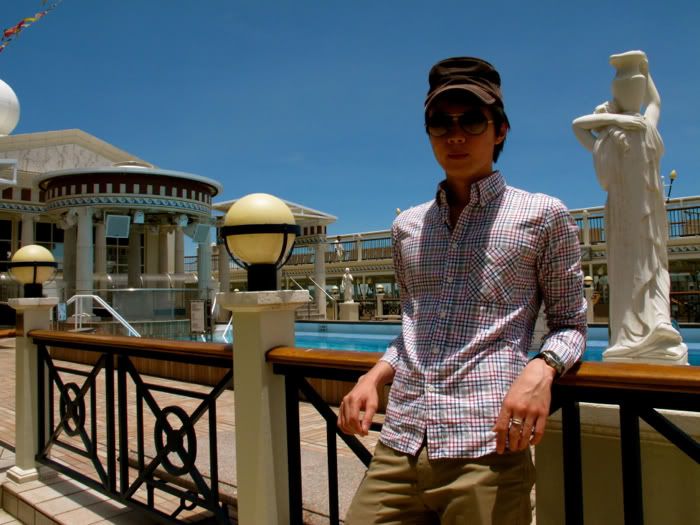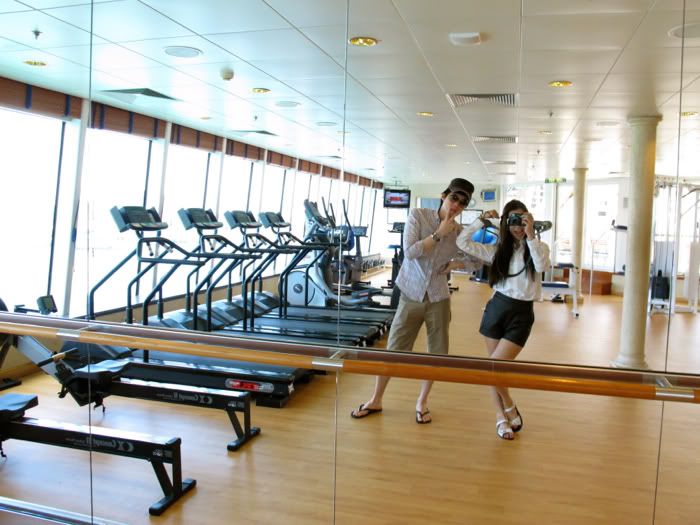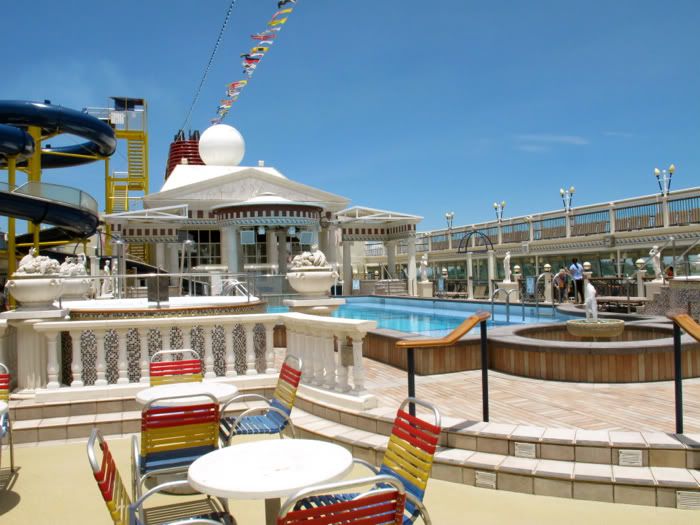 Long water slide! Which i didn't get to play cus every time i went it's closed!
Where i spent most of my time at, eating.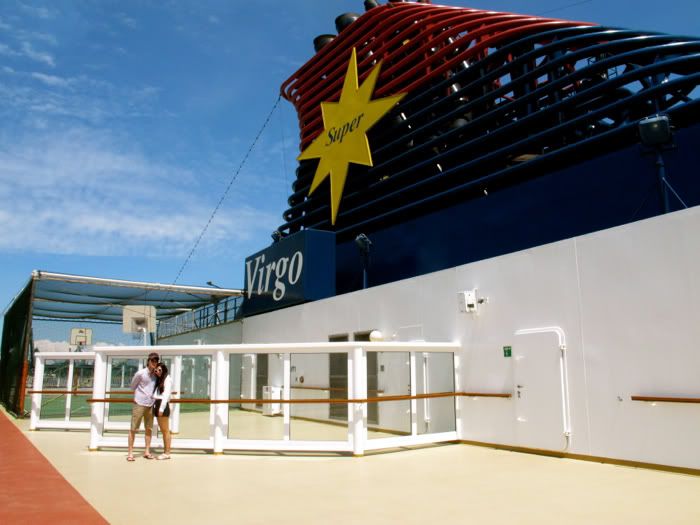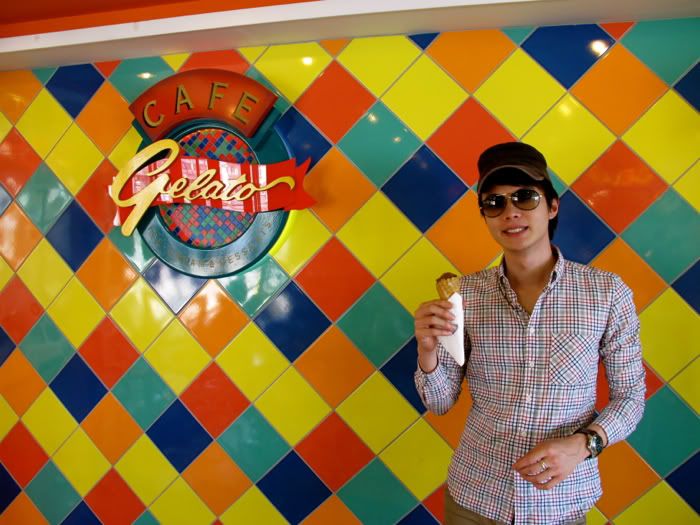 Lotsa entertainment on board! Won't get bored.
People playing mahjong! They are super enthu! They even brought their own tiles on board?! This was taken 1 hour after entering the ship, which means they haven't opened the counter to loan the tiles.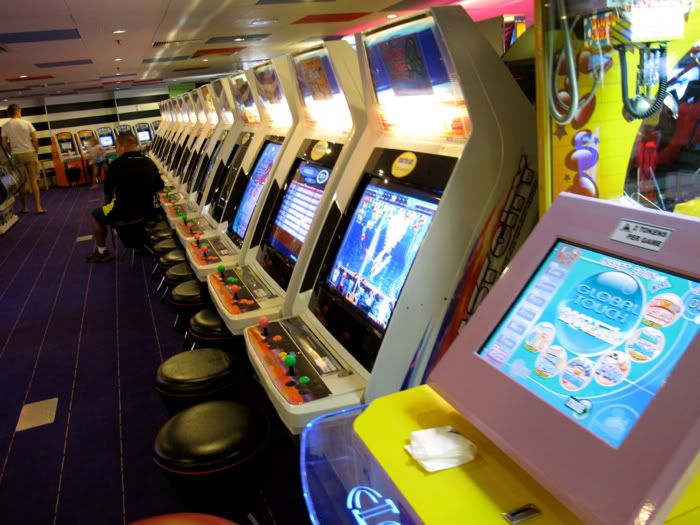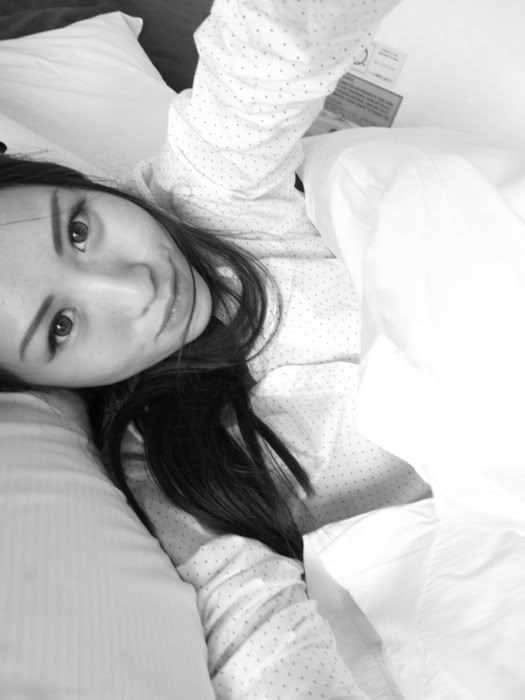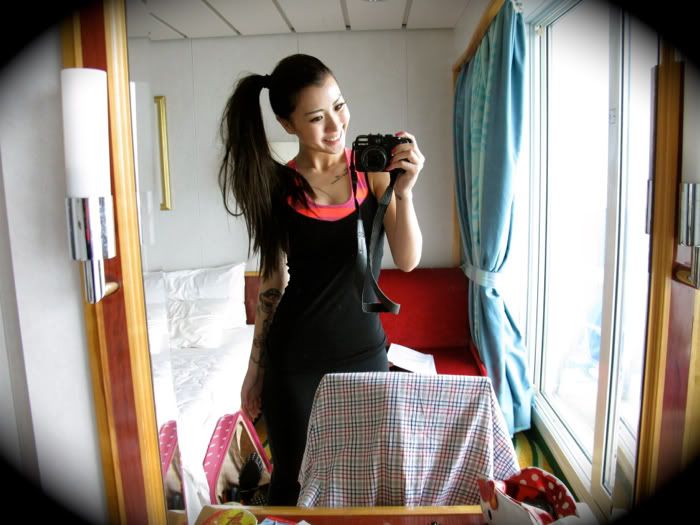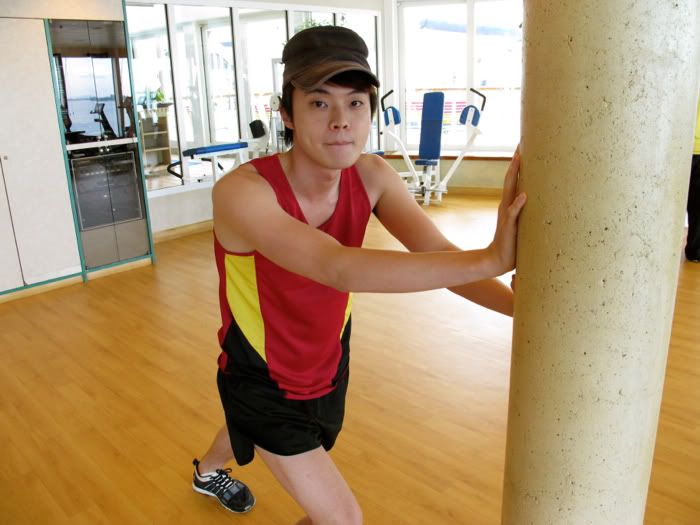 Changed into our gym attire and went on the treadmill. We already knew we were going to stuff ourselves with a lot of food so this was to make ourselves feel less guilty.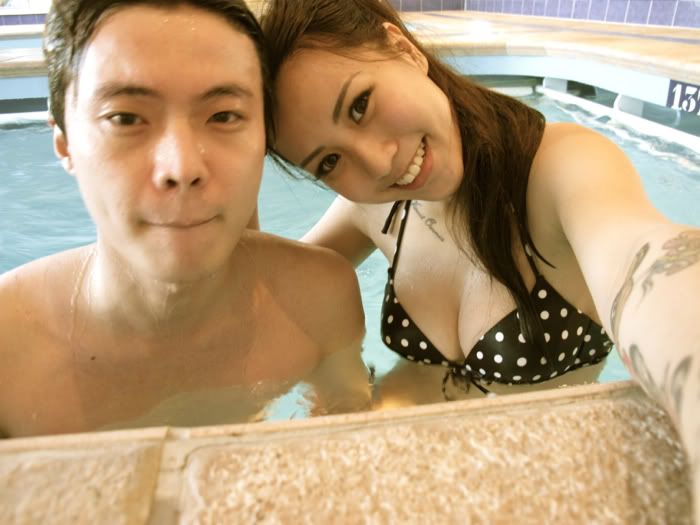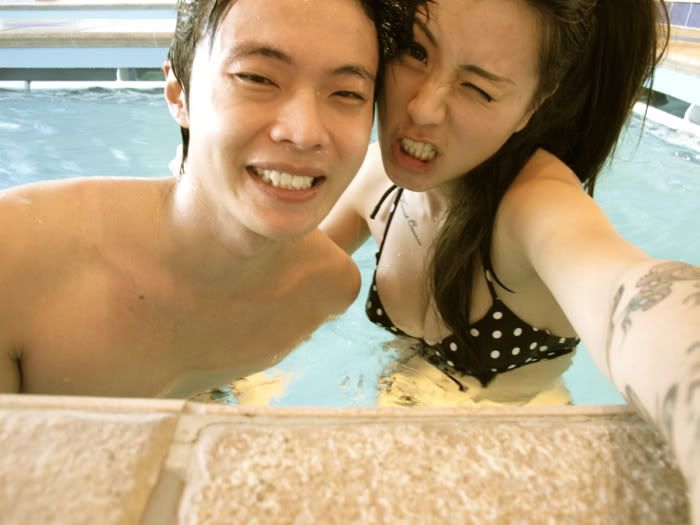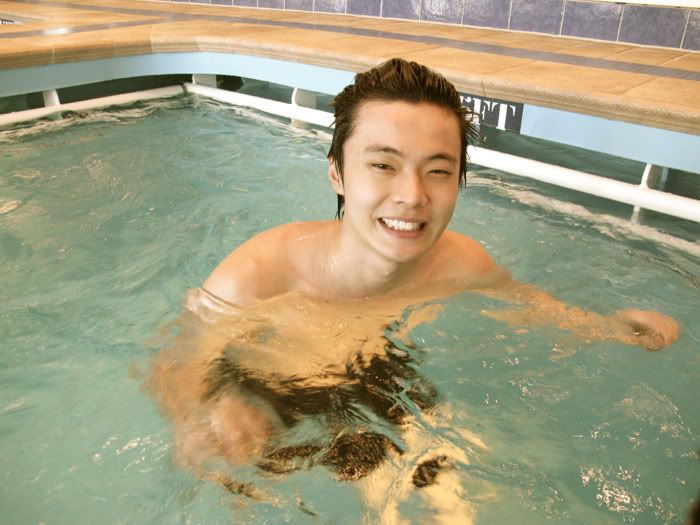 In the indoor swimming pool because i didn't feel like getting burnt.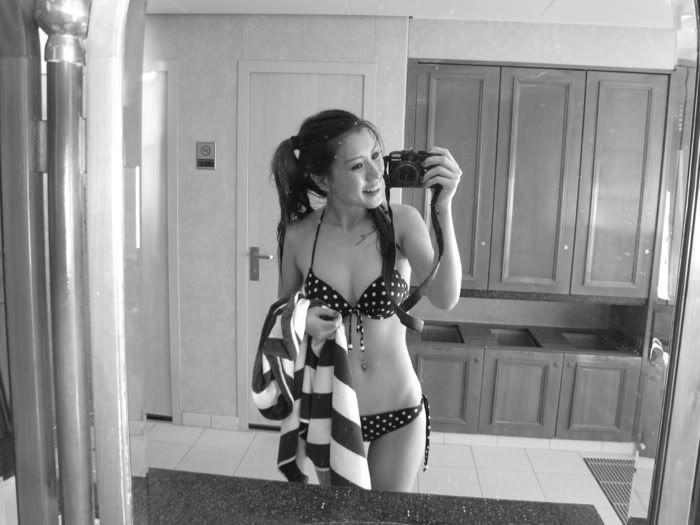 Tummy still rather flat cus this is only Day 1.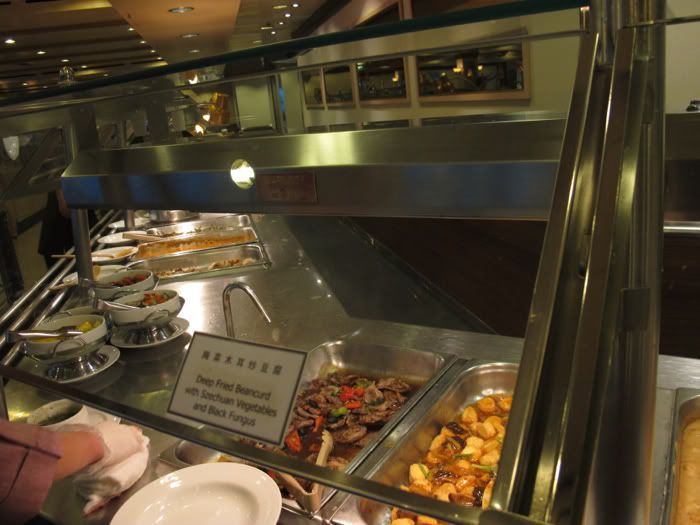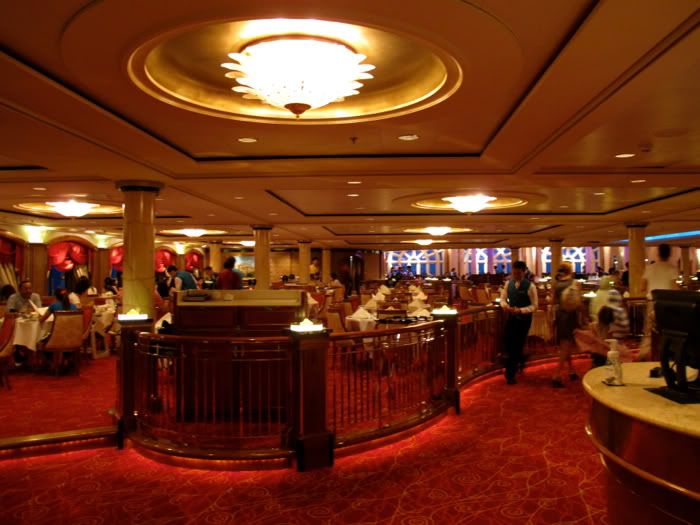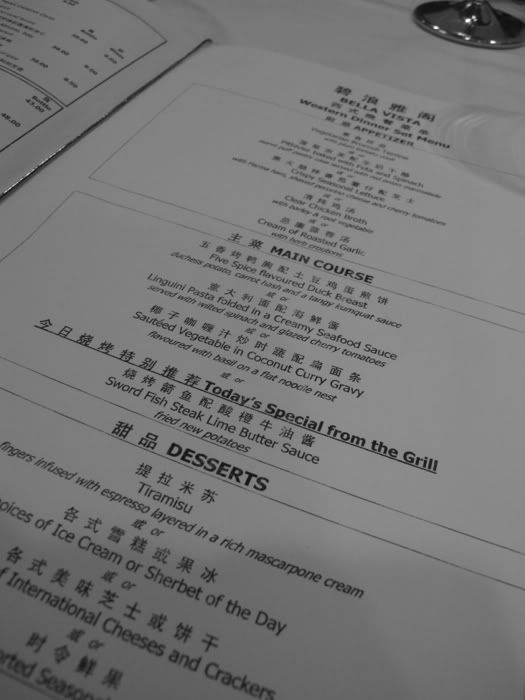 Could order all we wanted cus it's all FREE!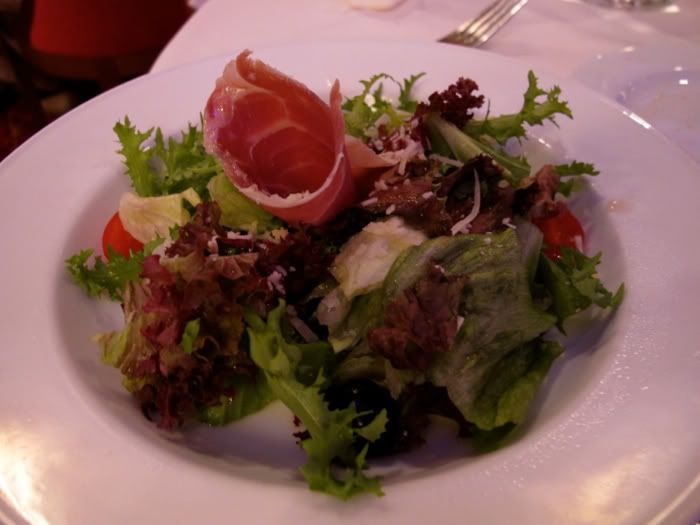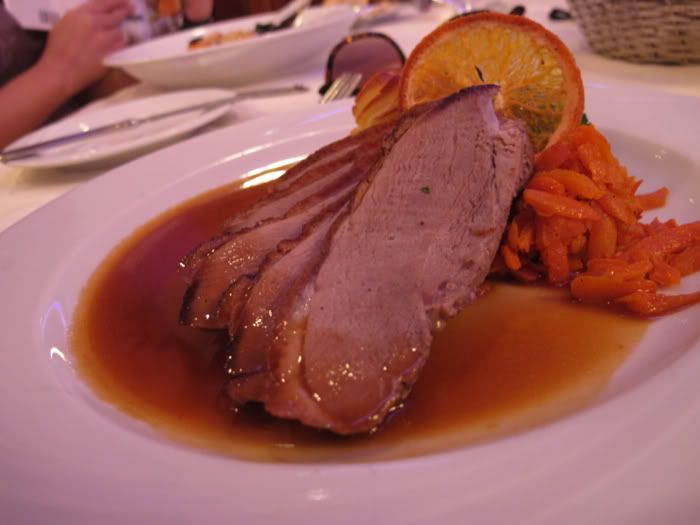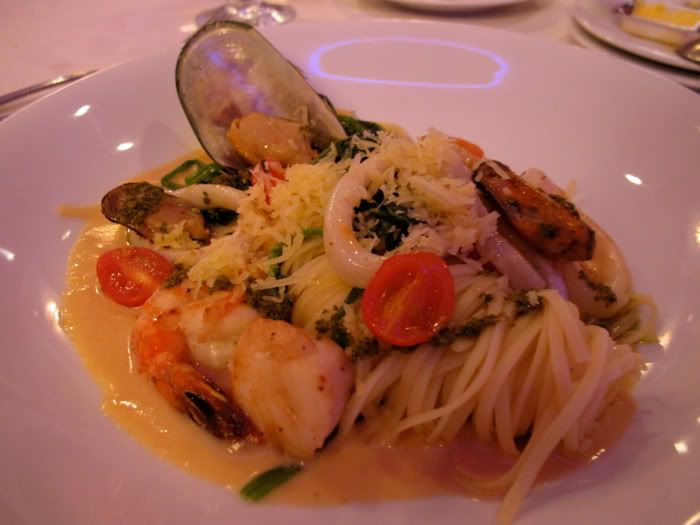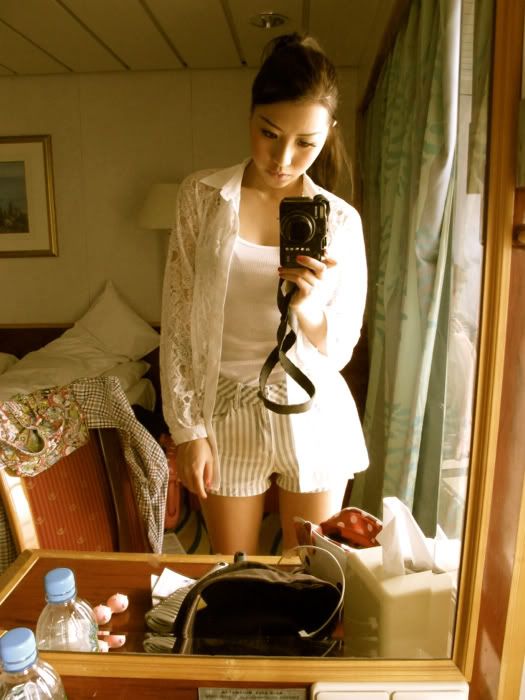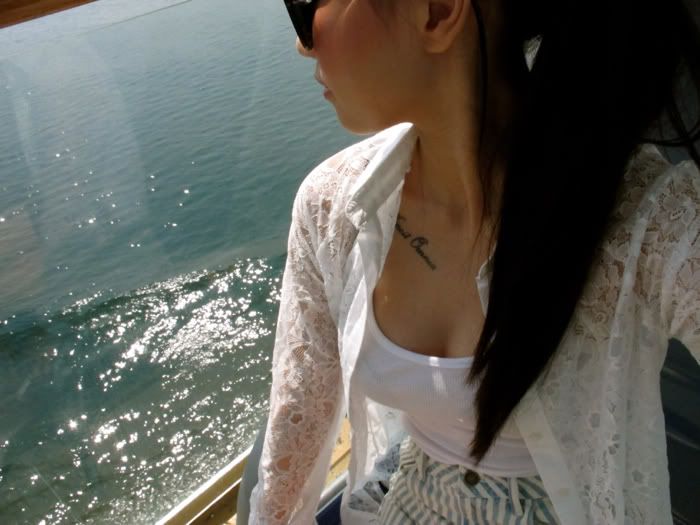 Had a stopover a Penang. When we got out of the ship we got approached by people to bring us around so we hopped in and explored Penang.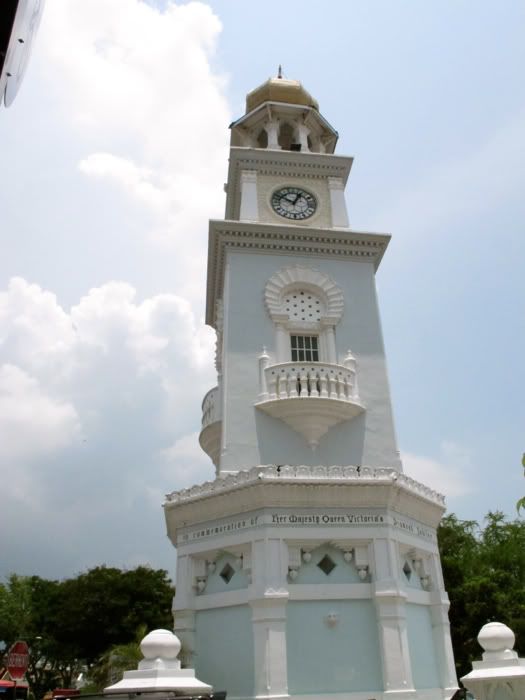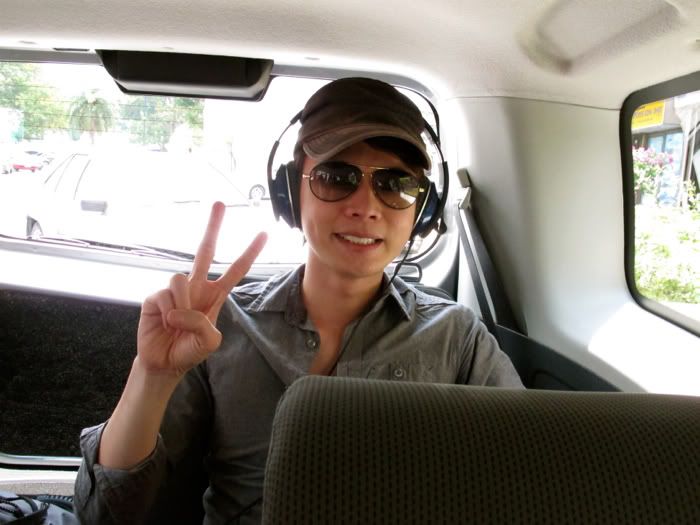 Went to the house the filmed The Little Nonya at. The deco is really beautiful! Learnt a lot about the history of the family living there.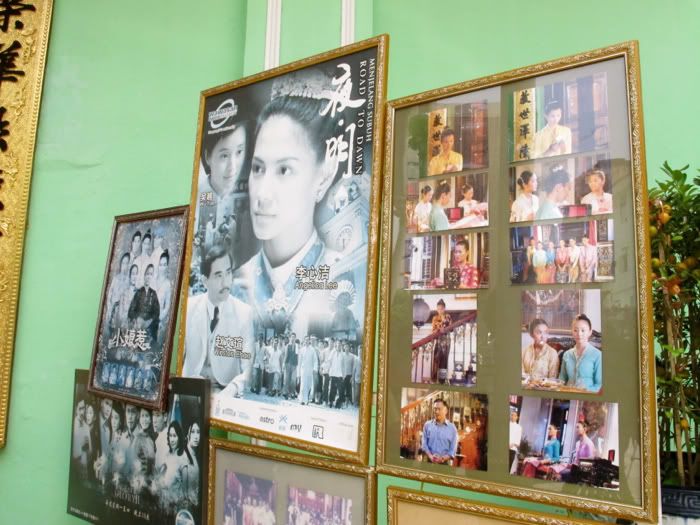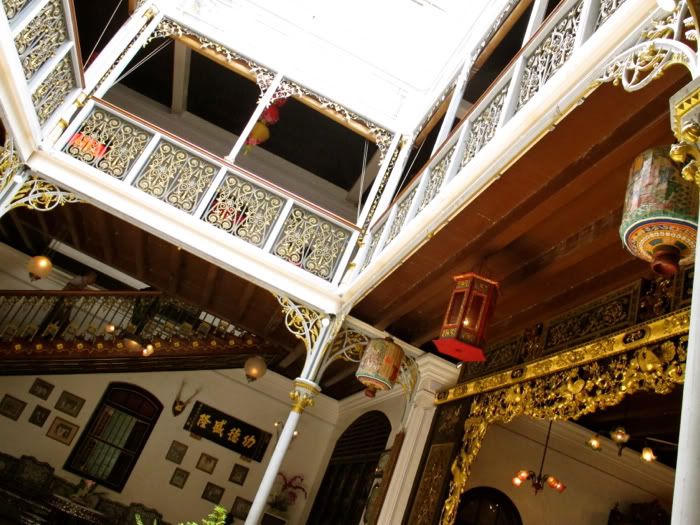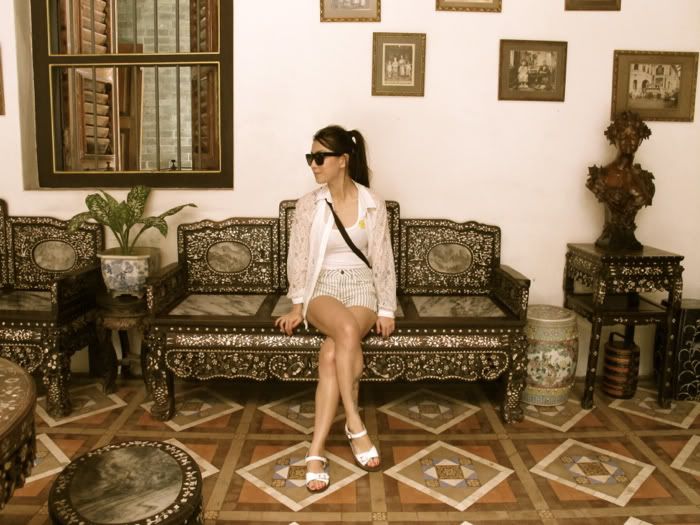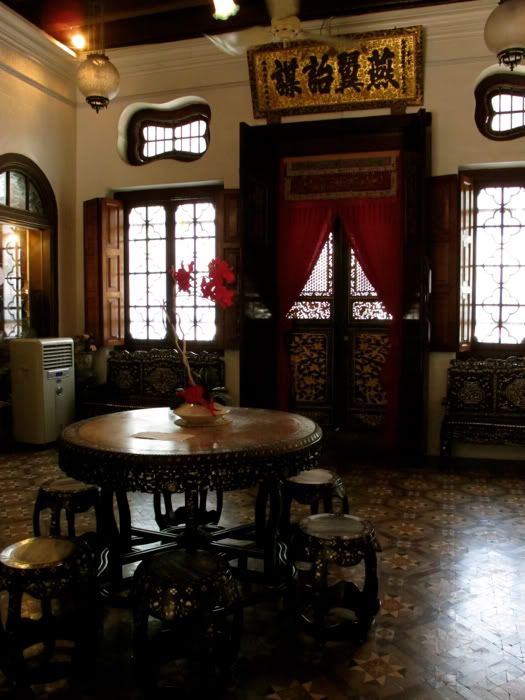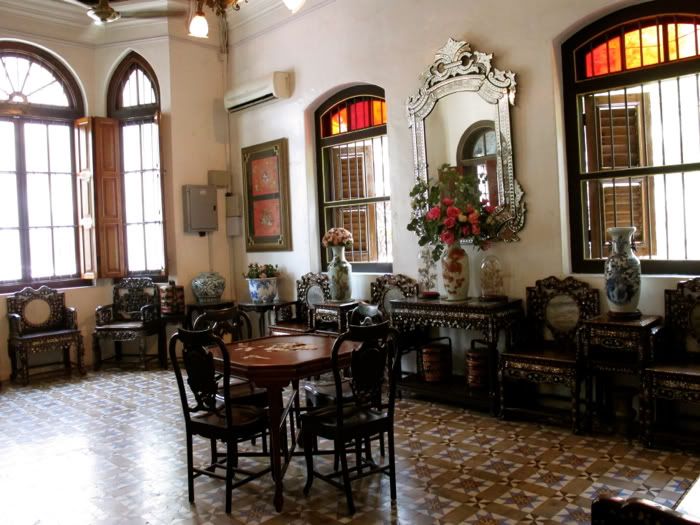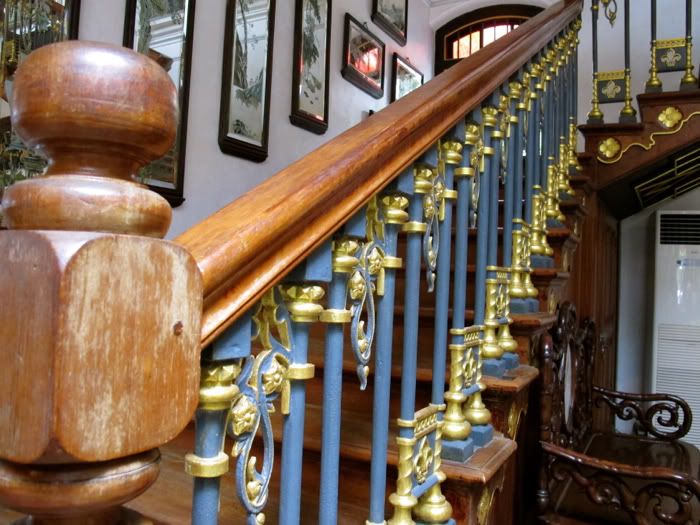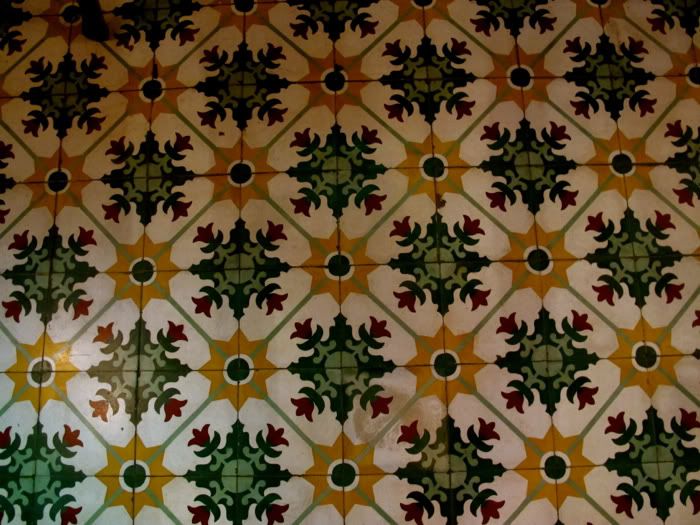 Floor tiles
Collection of shoes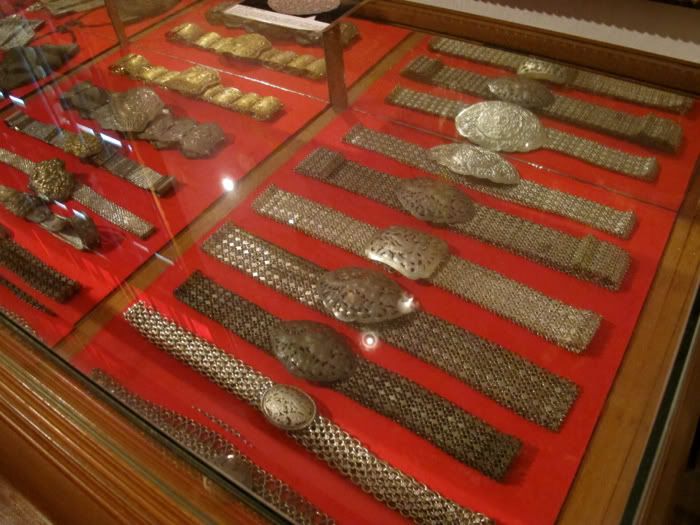 Collection of belts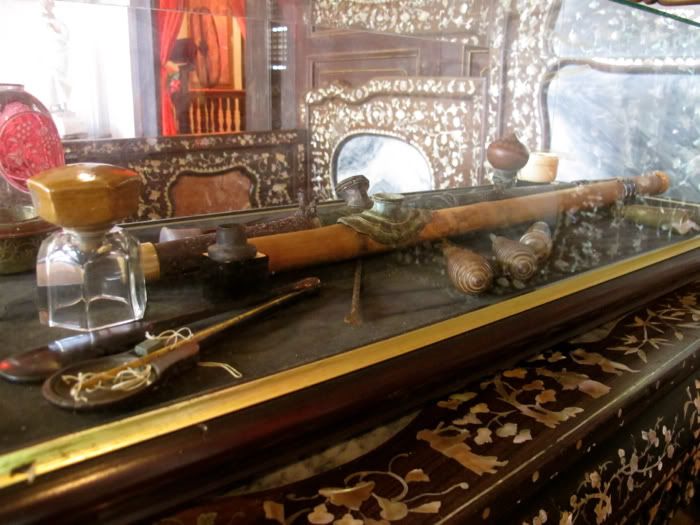 Opium Pipe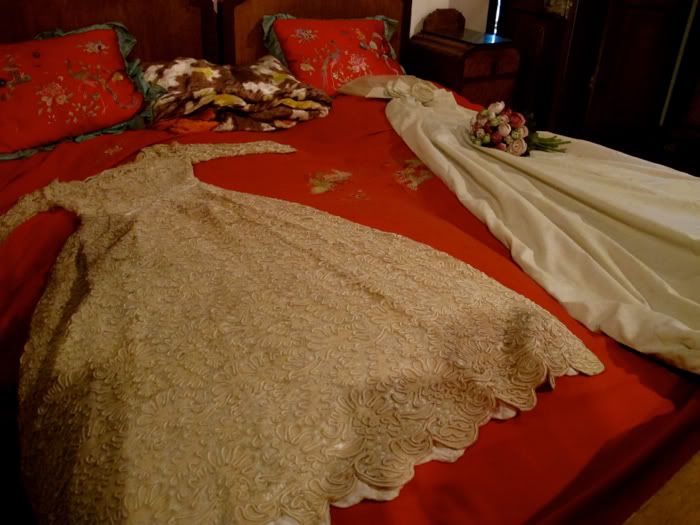 Wedding Gowns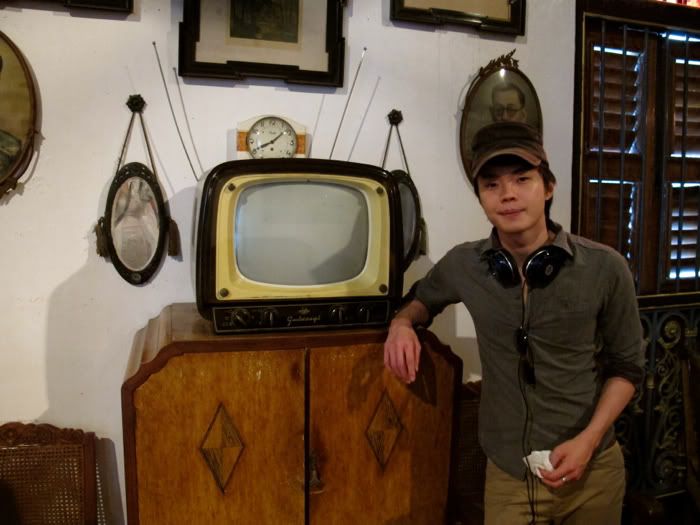 TV
They have bowls and plates of different designs for different occasions. This was for funerals.
This was for birthdays if i'm not wrong?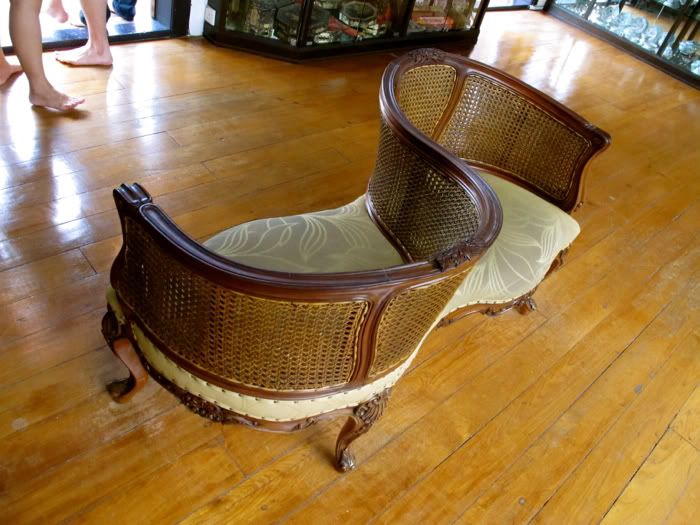 Love Seat
Doing a demo. If the couple was angry with each other, they'd sit like that.
And if they were in a good mood, they'd sit like that. Haha.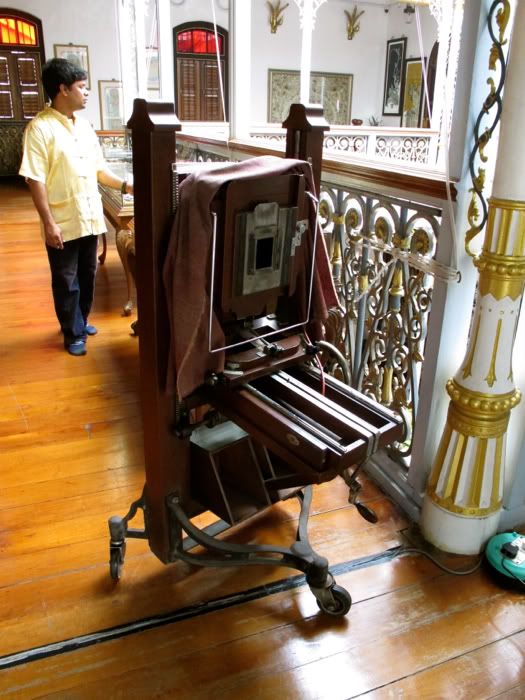 Camera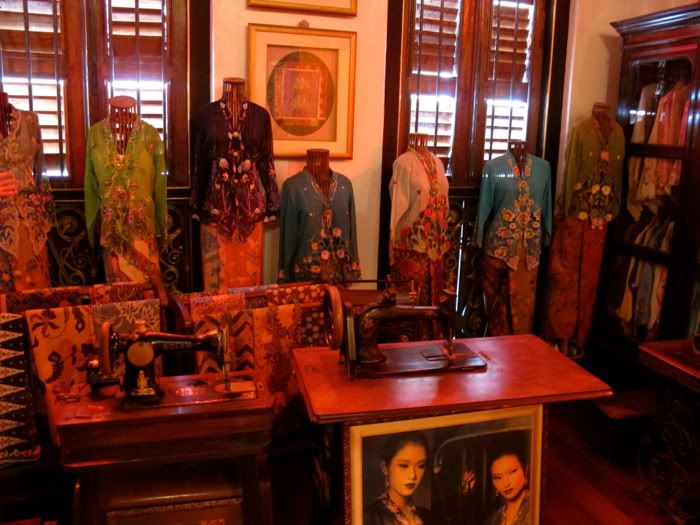 Some good luck carving at the temple. Sadly, it didn't bring us much luck at the casino. Still lost. WHY IS IT THAT I NEVER WIN WHEN I GAMBLE?! :(
A medical hall in their house!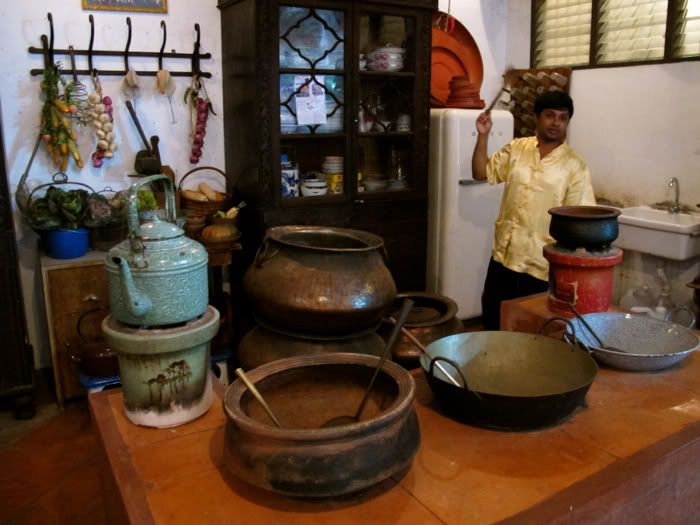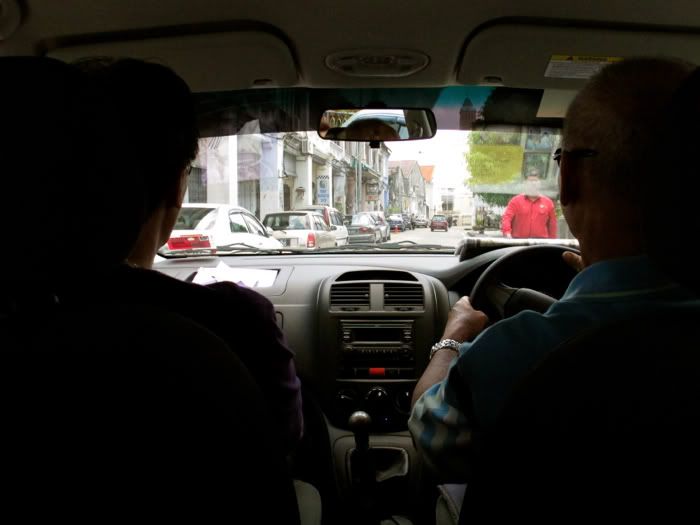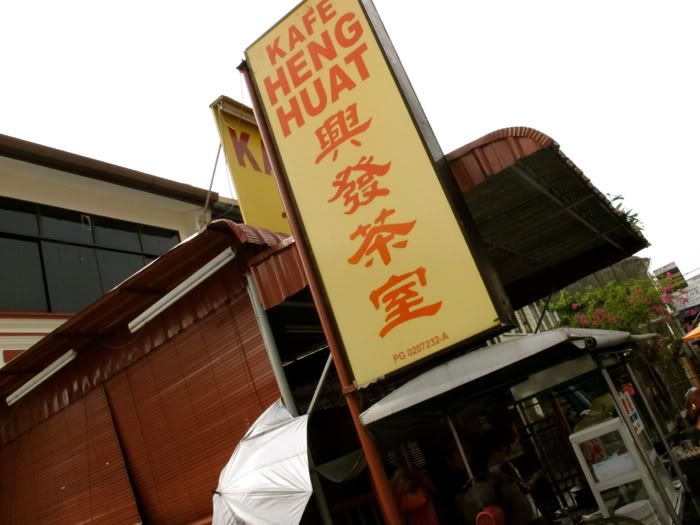 And then we enjoyed the BEST local food in Penang.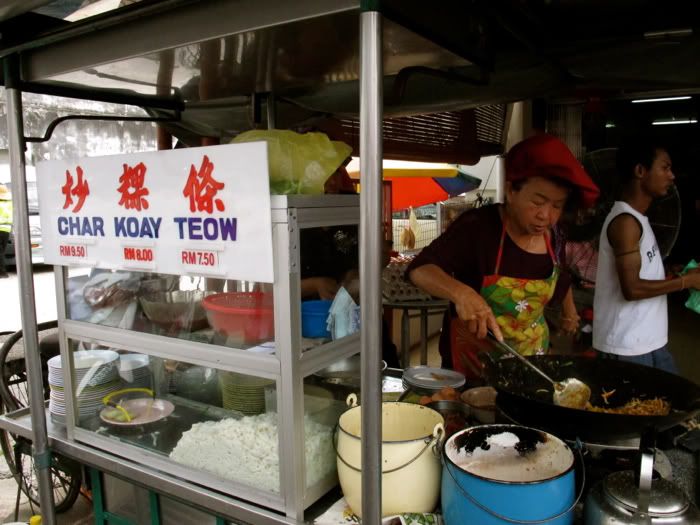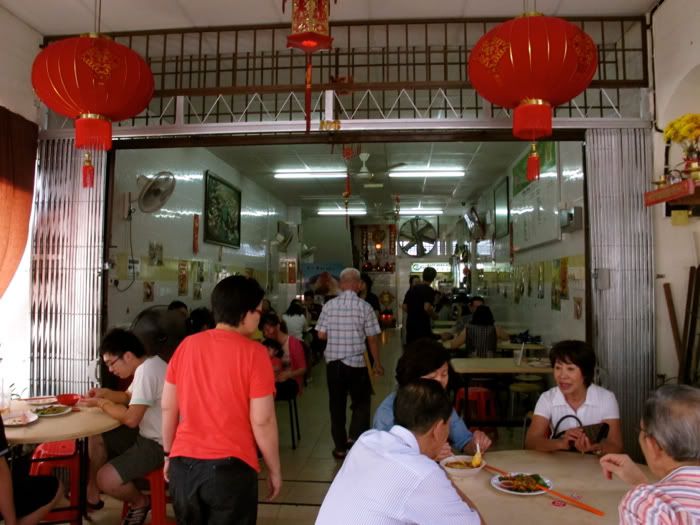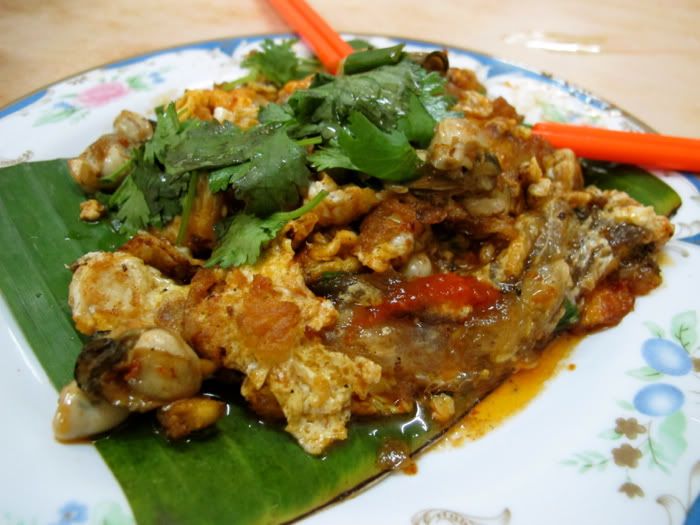 Fried Oyster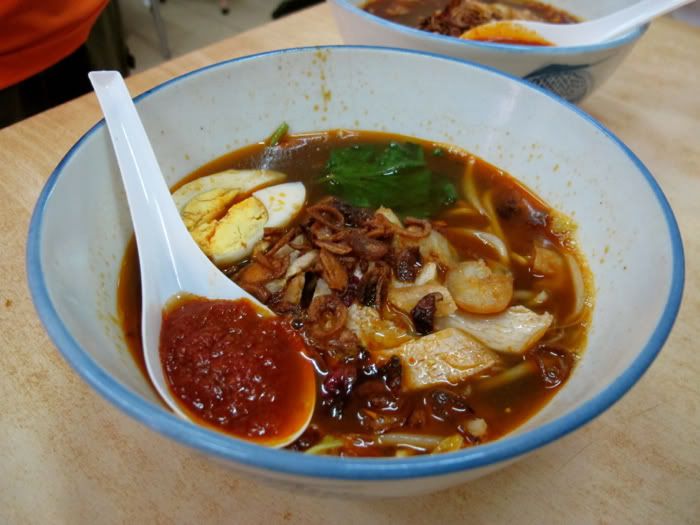 Prawn Mee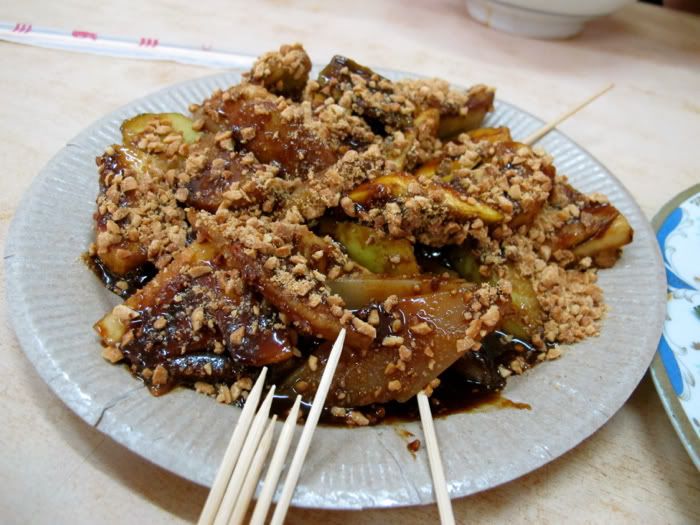 Rojak
Penang Laksa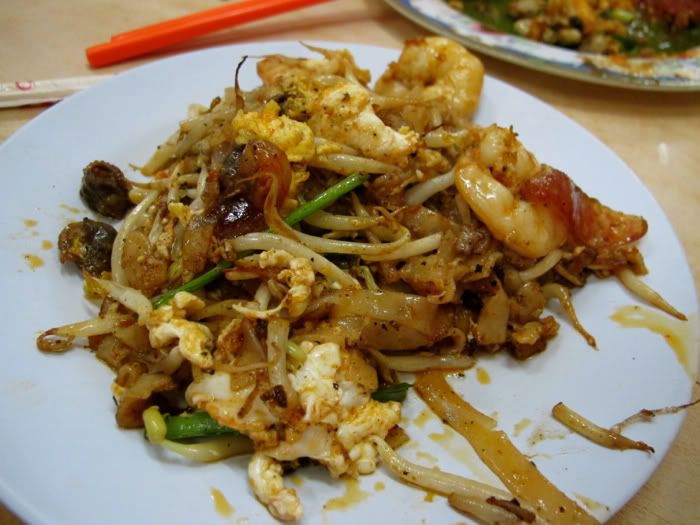 Best Char Kway Teow in Penang!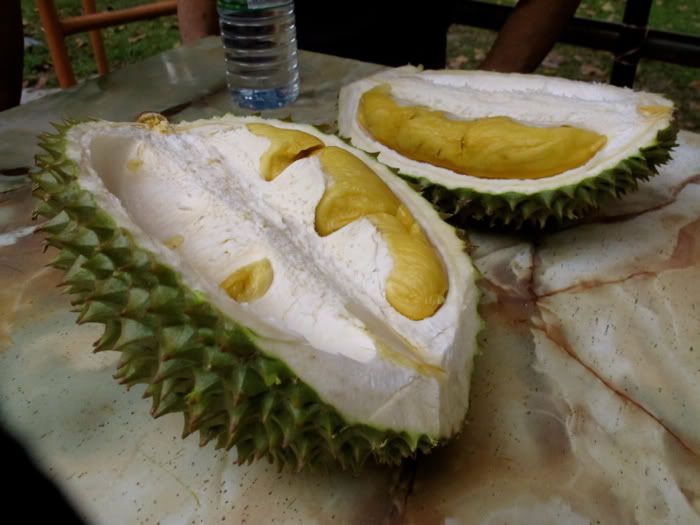 And ended our day with durian at a random road side stall.
The Blue Mansion. Which we didn't get to explore cus it was closed by the time we reached the place.
Penang is pretty small so we pretty much explored the whole of Penang in 6 hours or so?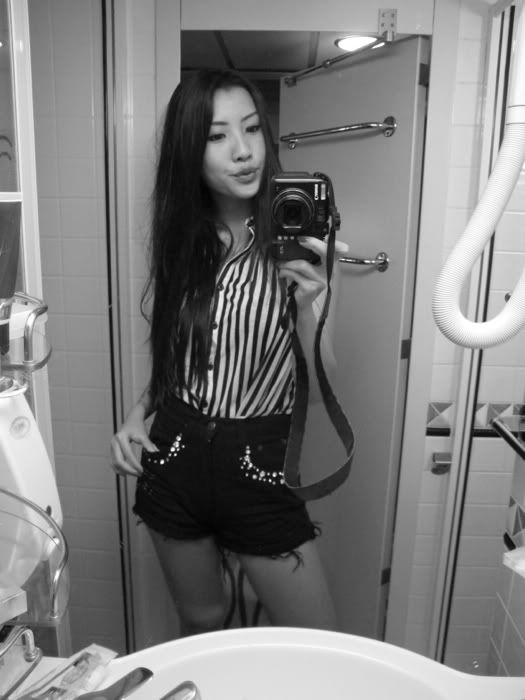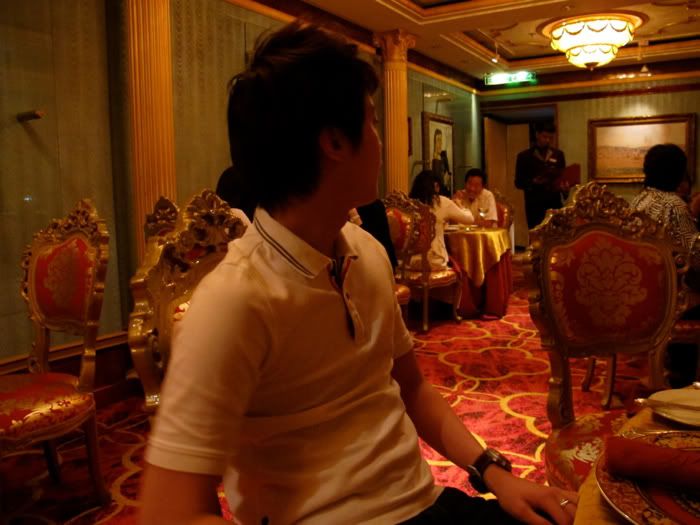 Had dinner at Palazzo, an italian restaurant on the ship.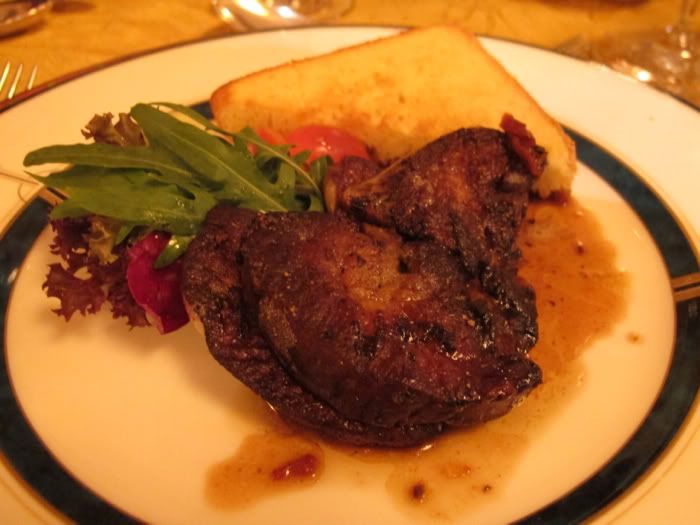 Huge Foie Gras!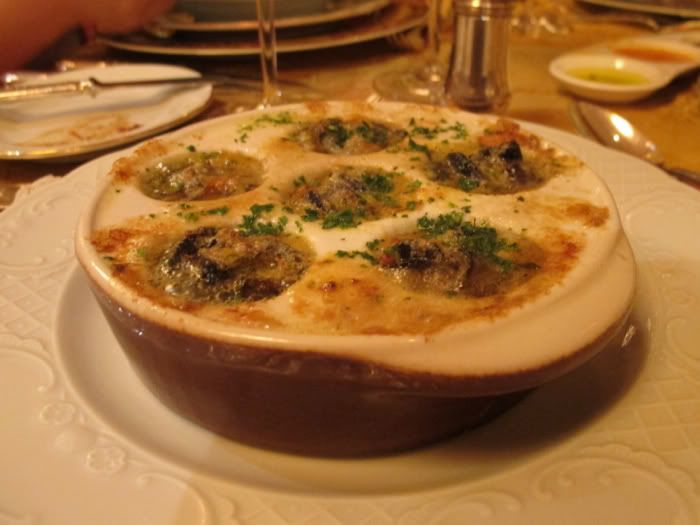 Damn good escargots :D
3rd day we had a stopover at Phuket. Quite a pity we only had 5 hours and the drive to Patong Beach would take an hour so we decided to strike that off. I was expecting to do lotsa sea sports like Jet Ski-ing and Kayaking :(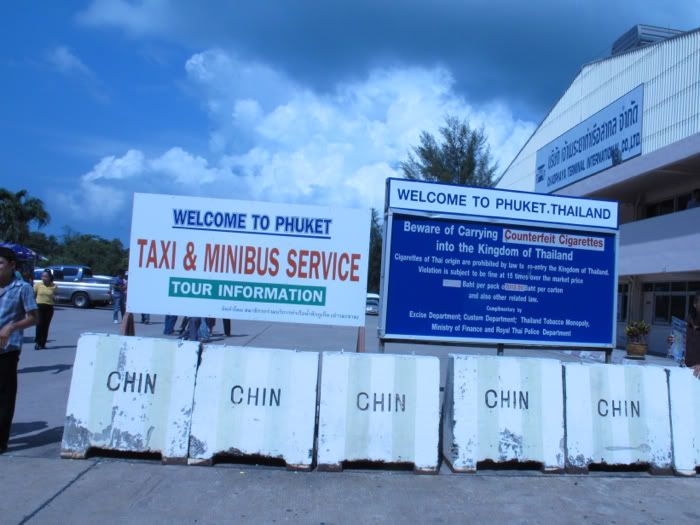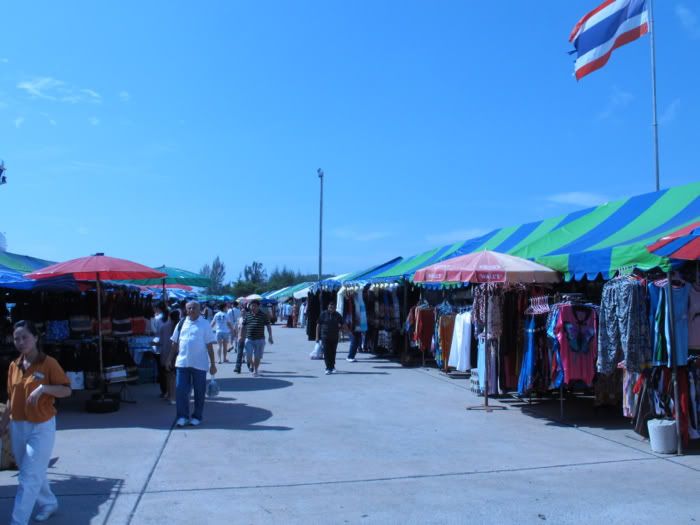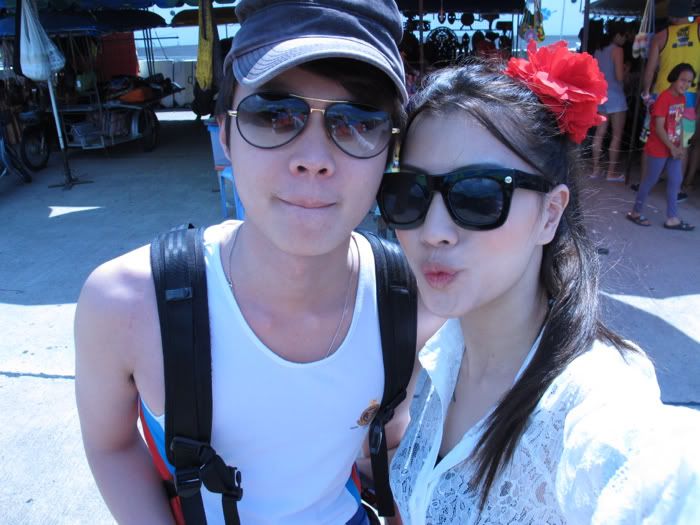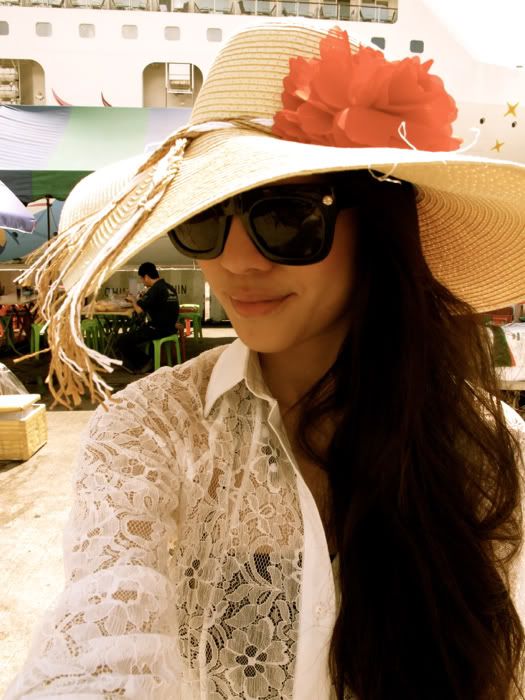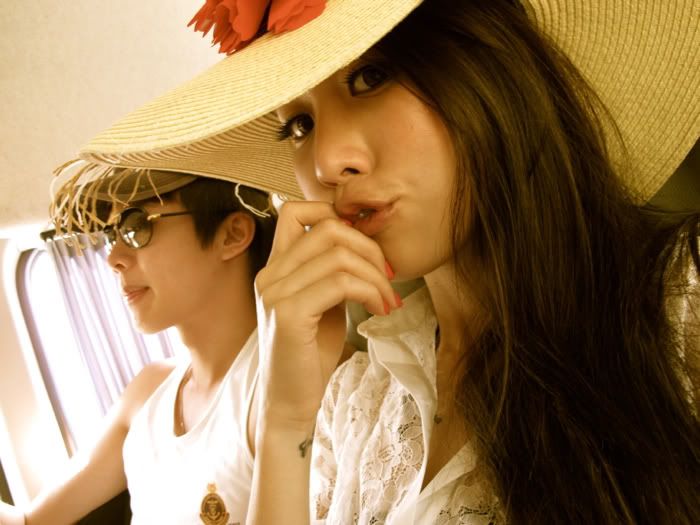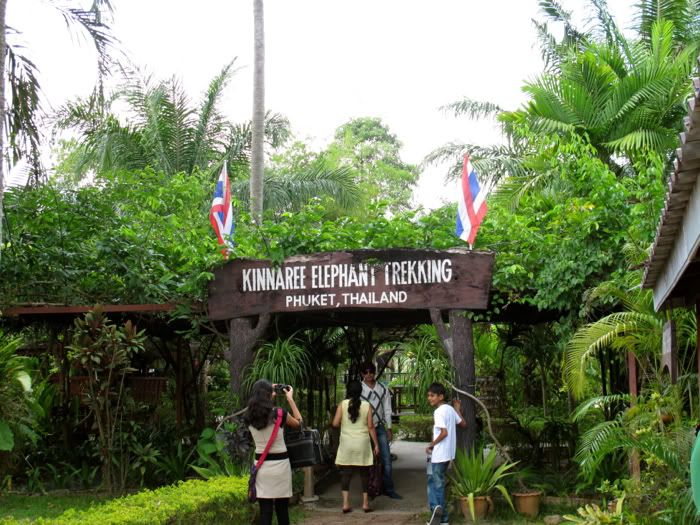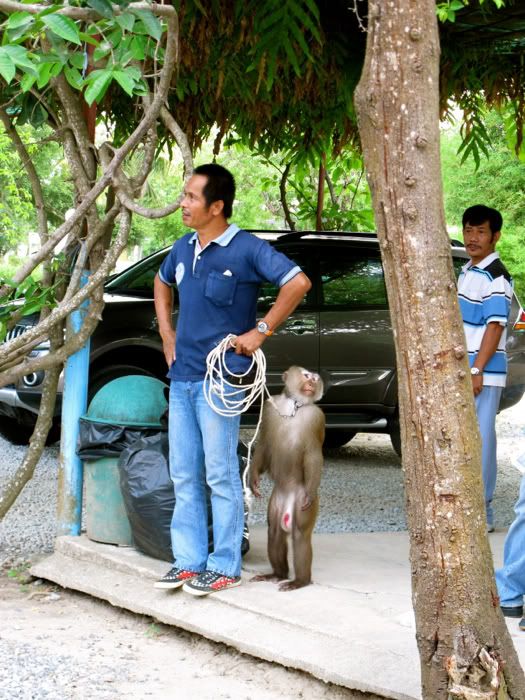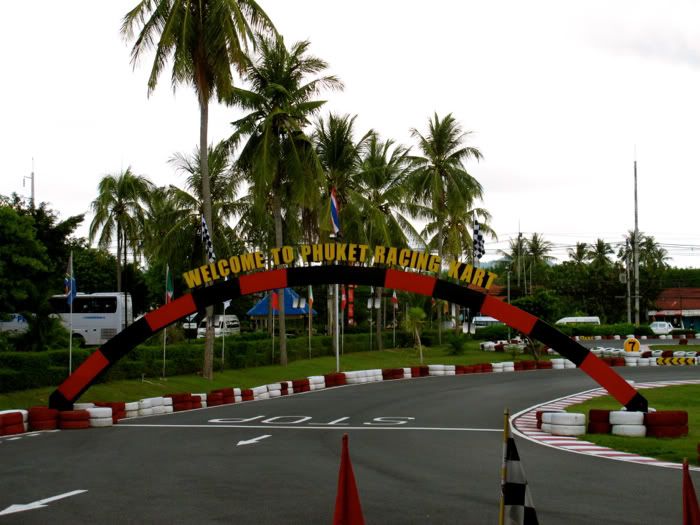 Pretty sad cus it started to rain....so unlucky! Cus the tour guide told us it hardly rains in Phuket. So we didn't do much in Phuket. Just drove around and then went back to the ship.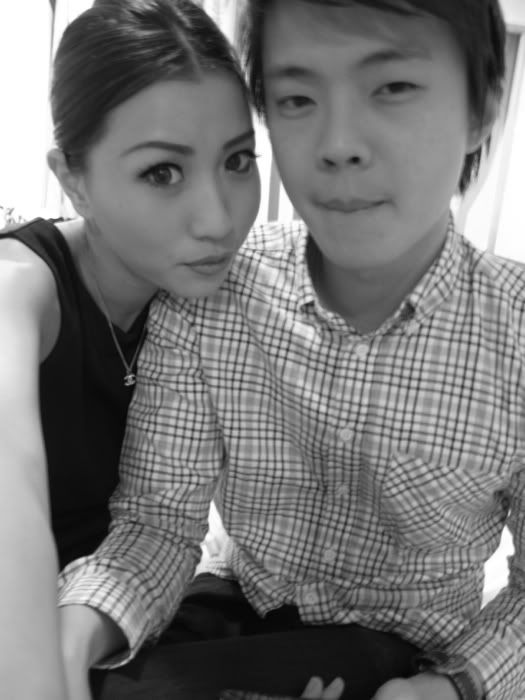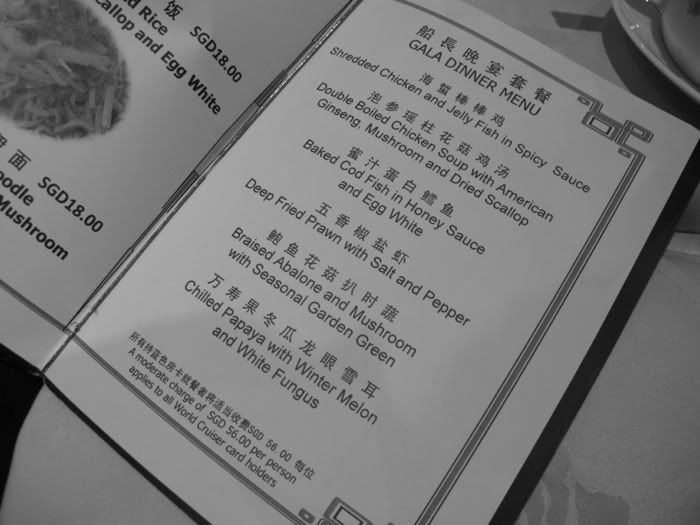 Played Bingo hoping we'd be $32k richer. Ain't so lucky.... :(
And the last day (today), my bf and i spent our afternoon basking in the sun and eating....Not much pictures taken today cus i was really lazy to bring my camera around.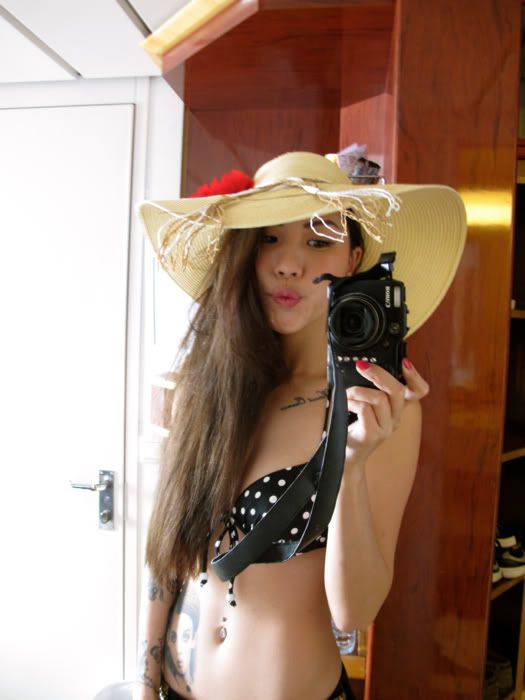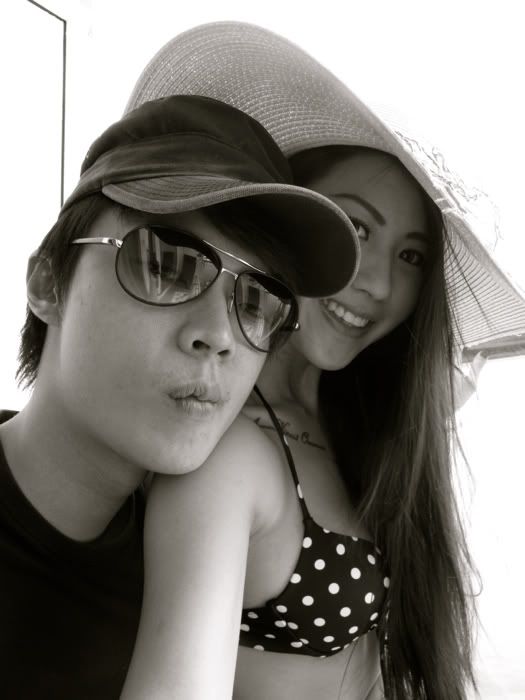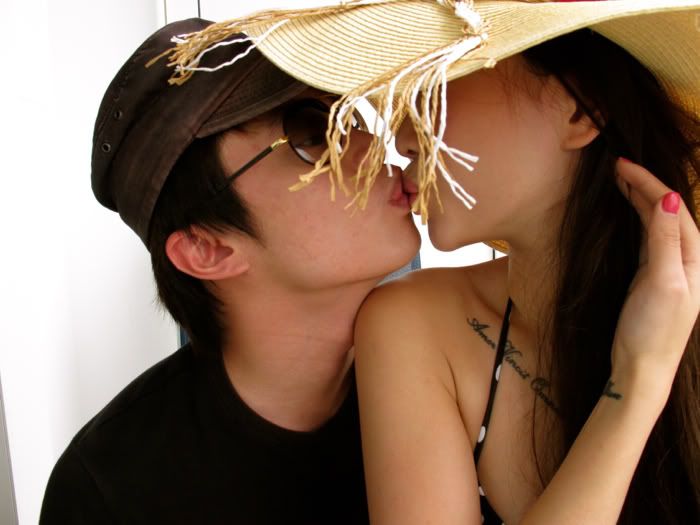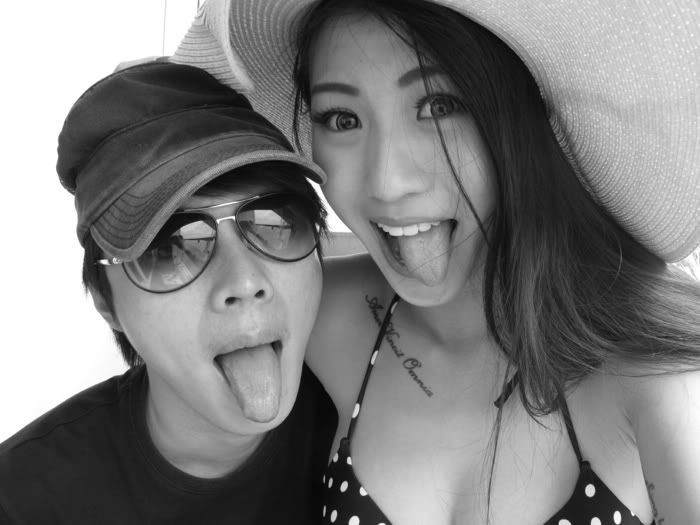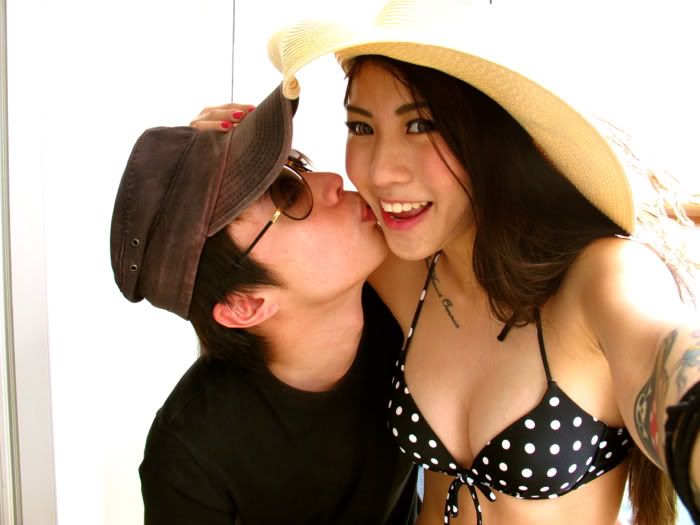 And that's the end of my 4 days cruise! :D